We have recently returned from Brisbane where we attended Xerocon 2018. It was an amazing event which had over 3,500 attendees, plus many exhibitors, staff, speakers etc. A truly huge event.
It was an absolute pleasure to meet so many great people, and learn so much about the different opportunities that we can offer our clients. We met people from all over the Globe, including Adelaide, Melbourne, Sydney, Perth, Brisbane, Auckland, USA, Singapore, Mackay, Albury and everywhere in between. Anyone that says that Accountants and Bookkeepers are boring really should see them party at Xerocon.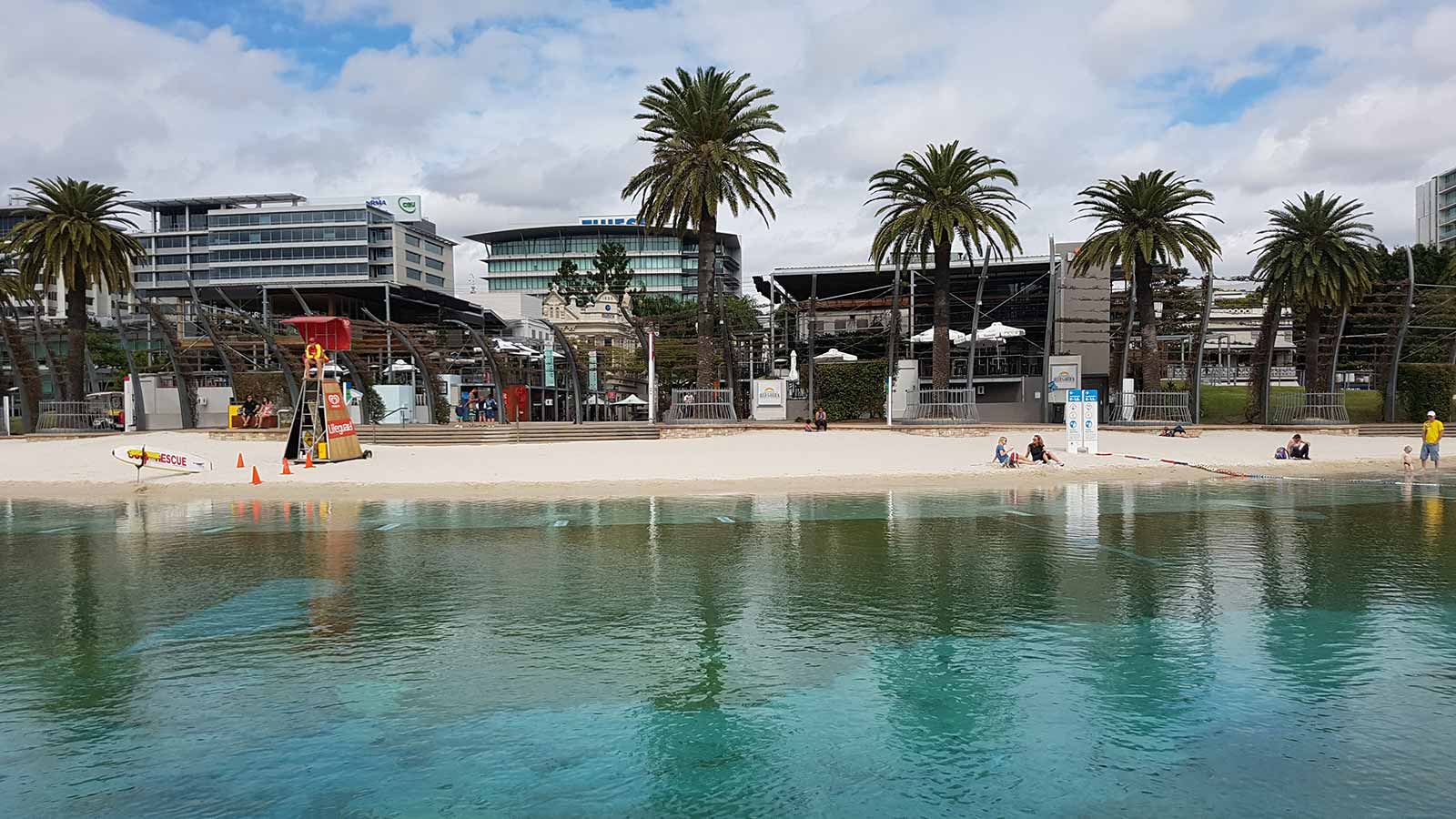 Brisbane
We were lucky enough to get into Brisbane early and take in some of the great city. A really amazing place, especially in the South Bank area, which has some amazing spaces, and also great activities, hotels and restaurants. This area has been set up beautifully, and we could definitely see that Adelaide could definitely use Brisbane's South Bank as a great example of what we could do with our River bank along the Torrens.
During the time we had prior we went on the Segway (bucket list item – DONE), had a bite to eat, and took in band at the Brooklyn Standard. There's a lot to do in Brisbane, and everything was easy to get to, with $2 yellow bikes, which you can use for 30 minutes at a time, for 24 hours, great walking paths, and also a ferry to take you along the river to different points. Seriously well planned out by Brisbane Council.
Xero Meetup and Precon 2018
We went to the meetup which was a great opportunity to meet some other Xero users, and get some valuable insight into some of the various add ons that are available for Xero, and also a Q and A which helped understand how other agencies are working in the industry. A great way to kick things off for the conference. A couple of drinks and a chat, and we were ready to head to the Precon 2018 Party. The pre Xero party, held by Practice Ignition at South Beach Social and Southbank Beer Garden. We chatted to some great people here, and enjoyed the free drinks and great atmosphere. A huge party with 1000 attendees. We met up with some of our friends from Outcome Accounting in North Adelaide, and had a great time with them as always. After a great night out, we were back to the apartment to get ready for a big couple of days.
Xerocon 2018 Day 1
As we walked into the Brisbane convention centre, after registration, you couldn't help but be overwhelmed by the sheer size of the event. This is one huge event with thousands of people. The Expo hall is massive, and there was many different vendor stalls, and a huge ball pit made up like a swimming pool. Various other activities like a basketball court, table tennis, mini golf and more.
After a quick chat to a few of the vendors, we then went into the main arena. Huge! It was a central stage, with the screen having 4 sides to it on top of the stage. The mood just lifts once you walk in, and the music is pumping. Then a countdown – 10, 9, 8, 7, 6, 5, 4, 3, 2, 1 , and we've started! The atmosphere was electric, and out came Tom Thum, who does some amazing things with his voice. If you haven't seen him, then definitely check him out.
On to the day 1 key notes, and we had Steve Vamos, CEO of Xero opening Xerocon 2018, and telling us of his journey. Genevieve Bell then gave a keynote on the AI revolution, with a lot of where Xero is heading, this was very relevant to the future of accounting and business in general.
Morning tea followed and we were giving a great choice of foods, so there was always something nice to eat. Then we had a keynote about whats new in Xero, and the excitement built. A new invoicing system, where invoices are auto saved, and it is more intuitive is on it's way. Lot of great features coming. The new keynote was about blockchain and how it works, in basic terms, and followed by a moving key note by Gill Hicks, who survived the London Bombings.
Breakout sessions then followed, and I attended the breakout session about recommending the right apps for your clients. This has given a great deal of extra information that we have brought back and some of which we have implemented straight away. There are many different apps that we can add on to Xero, and these are very specialised in what they do. They can assist in day to day running of business, or other tasks like processing data from a photo of a receipt and entering all details into Xero. We have signed up for Receipt Bank, and this is going to be a great step forward for our clients.
A couple of other breakouts followed, including a very interesting one regarding security – Styaing one step ahead with security, which highlighted the importance of having security standards within businesses and then it was followed by networking drinks. We met some more great people, and spoke to different vendors, including NAB, who Xero has partnered with to implement direct bill payments from inside Xero. One of the many great new features that Xero announced during Xerocon.
Day one of Xerocon ends, and we have a lot to take in, and a Yacht party to go to! We head to the Yacht on South Bank, and are giving a drink on arrival. We then wander around the boat, and find a place to sit, and meet some more great people, with a group from Mackay and accountant from Melbourne that were lovely people to chat to. Receipt bank gave us a demo on the Yacht along with many drinks, and showed how easy it is to use their software. Amazing to see the future of book keeping right there.
Xerocon 2018 Day 2
After a big night on the Yacht, it was time to go again, and we got in bright and early to see the first key note, and then Mark Manson, the author of "The Subtle Art of Not Giving a F*CK". Very inspirational, and motivating, and really got us going. He really has some good points, of how the stresses and events in our lives are caused by the way we react to things, and the choices that we make. Stressing about them won't change things, but the decisions you make will. We will certainly be getting his book and having a read.
Trent Innes then gave a keynote about the 1%, and how the extra 1% that you put in, can make all the difference. He asked us all to decide on one thing we will take action with when we get back, and stick with it. App advisory, and finalising our merge to practice ignition were high on the agenda so we stuck with those. It's moving ahead well since we've been back.
I then took the time to look further into the various exhibitors in the Expo hall, and gathered some great information from them. There are many areas we would like to streamline our clients work, and assist them in making them more profitable, and we are certain that the information we gathered will assist with this journey. We are very satisfied that attending Xerocon 2018 will be very beneficial for all of our clients both current and in the future.
After the day wrapped up, we went back for a short rest, and then got ready for the Wrap Party. Cloud Land in Fortitude Valley was the venue, and when we got there we were completely blown away by the size and extravagance of the party. With a Vegas theme, there were dancers everywhere and over 1000 attendees! Incredible. We got to meet many more great people during this time, and dance the night away. The band upstairs – Funk N Stuff, were an amazing band that really got the crowd moving. A great spread of food, and free drinks made for an amazing end to Xerocon. We will certainly be back next year.