NDIS Accountant
Ace Business is your NDIS Accounting Specialist
When it comes to the complexities of the NDIS landscape, we like to keep everything as easy as possible for our NDIS provider clients.
We've got a number of clients that deal with NDIS and we've noticed many similarities with the way they operate, and can therefore assist in many ways.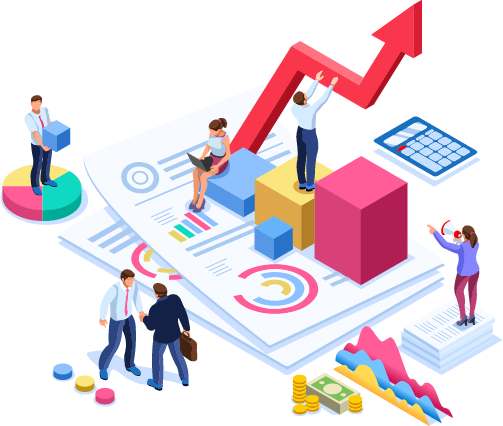 How can we assist with your NDIS Accounting?
Ace Business can help in many ways to help streamline your business and to allow you to focus on the running of your business instead of having to deal with the day to day administration side of things.
– Bookkeeping
– Taxation Advisory
– Software Implementation
– Wages/Payroll including Single Touch Payroll
– Compliance
– Referring to our partners
– Report Preparation
When you come to discuss your needs with us, we can work out a plan to move forward and set up an accounting plan to suit your needs. We don't believe in a "one size fits all" approach as that rarely benefits the clients, as it discourages growth. Our goal is to work beside you assisting you as you reach your milestones and helping your grow.
Making sure your NDIS Business is compliant is of utmost importance and is highlighted on the NDIS Website here. We can make the process of being compliant painless whilst simplifying things for you. 
One of the things that we find many providers find difficult is maintaining their receipts. We use apps such as Dext or Hubdoc to keep receipts in order, easily accessible and simple to store. Simply take a photo of a receipt and it is in the system. Read more about dext here.
Ace Business – The NDIS Accounting Specialists
Ace Business has a number of NDIS Providers that we have helped to grow, and ensured that their time is best spent in their business not in a mess of numbers. 
We're a part of your team
Think of us as an extension of your business. We are an asset that helps to guide you through your business ventures. 

Ace Business + Xero = Your Cloud Accountant System
We love to use Xero. It is easy to use, well priced and allows for a fantastic overview of your overall business with simple reporting. We can assist you in getting Xero set up for your business, converting your files over to Xero, and even training you to use Xero for your day to day business. Xero has the added benefit of having an addon infrastructure allowing businesses to add on features that streamline their business. We can also help with advising of suitable app add on's along with integration. 
Xero
Xero has revolutionised the way we do accounting and bookkeeping. We love Xero because of the ease of use, and the ability to collaborate easily and get a real time insight into the position of a business. As Xero Silver Champions we have deep knowledge of Xero and can give a wide range of support and training for it for businesses of all sizes.
Other Software
Although we specialise in Xero, we can also use other software such as MYOB, Quick Books Online (QBO) and more. Although we are expert accountants, we can't give as much personal support for these programs as we would with Xero. In some cases we may find that it would be beneficial for you to change software to assist you with getting a more streamlined system. 
Frequently Asked Questions
I'm currently on myob or QBO, can i move over to xero?
We've moved many people over to Xero and helped to guide them in simplifying their processes. It's important, not only to be on the best software for your circumstances. If you don't require sophisticated software we will guide you towards a more simplistic approach.
Can you help with our processes between our care management system and xero
We can assist with moving the data between your care management system and your accounting system. We've worked with a number of different systems such as Shiftcare and others.
Can you integrate plugins for xero?
Absolutely! We love to see your business streamlined, and many of the add on solutions can assist with saving time and money within your business. We can advise on, and help to set up a wide range of xero plugins with our xero integrations service.
I'm not located in adelaide, can you still help me?
Of course we can. In 2023 it is possible to work anywhere in the world, and we can communicate in many ways. If you want a face to face meeting we can either organise something in house, or at your office, or if it is more suitable then a Zoom meeting might be more appropriate.