If you ask any small business owner how their business is doing, one of their top complaints would be keeping on top of invoices, accounts, payroll, expenses etc. The accounting side of things!
As a small business owner, you want an accounting solution that is easy to use, accessible from anywhere by yourself, your accountant, your admin team and you want to be able to easily invoice clients and chase up those invoices if they aren't paid. And you want this solution to be affordable.
Xero is the answer and here are 10 reasons why you should make the switch to Xero Business and Accounting Software.
1. On The Go Use
Xero utilizes cloud accounting so everything is at your fingertips 24/7. Together with a mobile app, you can easily access information with the added bonus of the same features being available regardless if you're using PC or Mac, iOS or Android.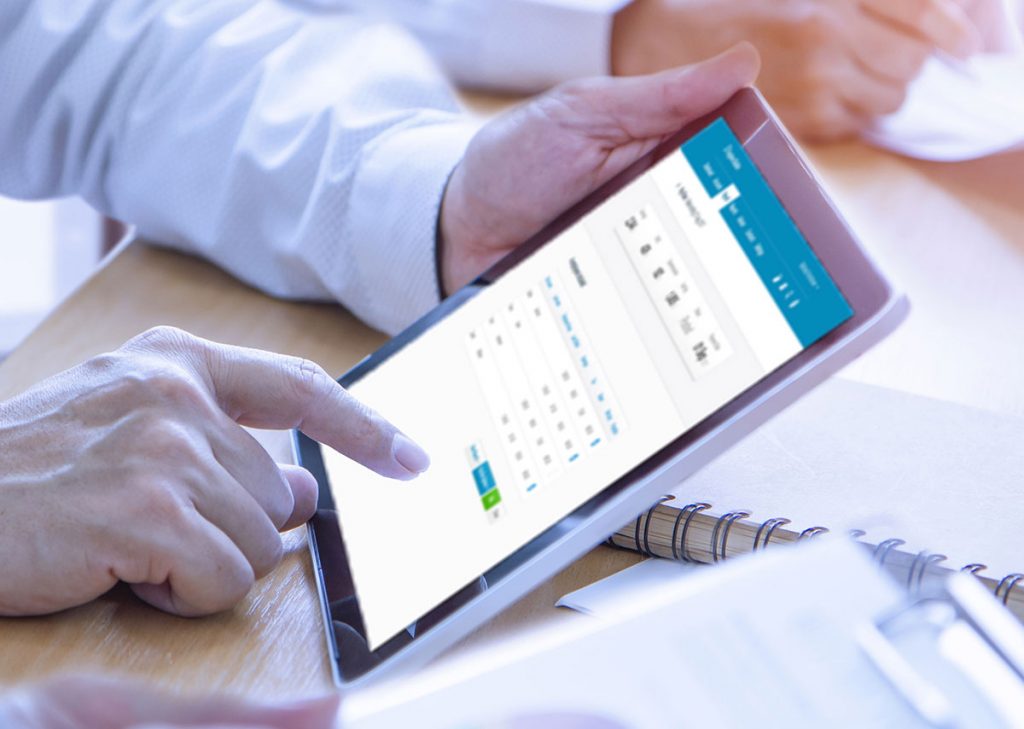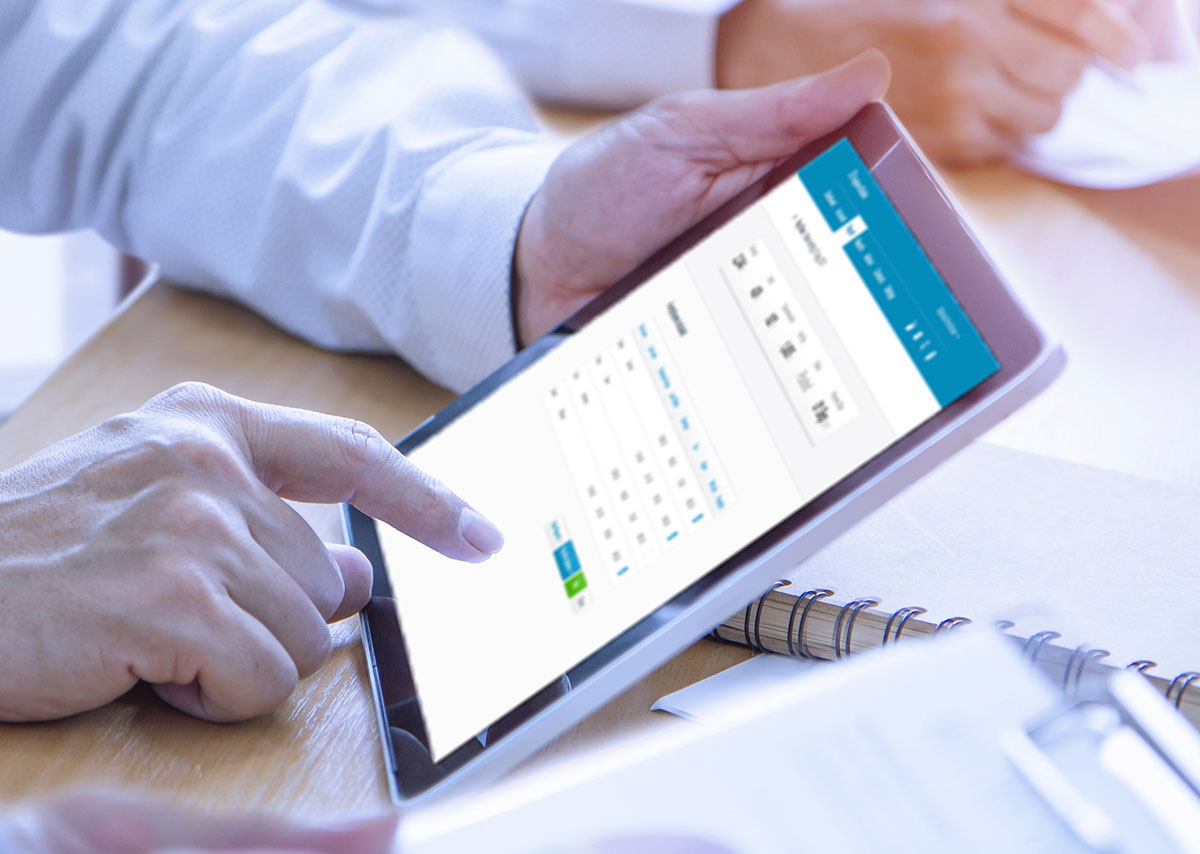 2. Online Invoices
Get paid quicker and online using online invoices. Xero allows you to see if an invoice has been opened, you can schedule reoccurring invoices and automatically follow up on unpaid invoices.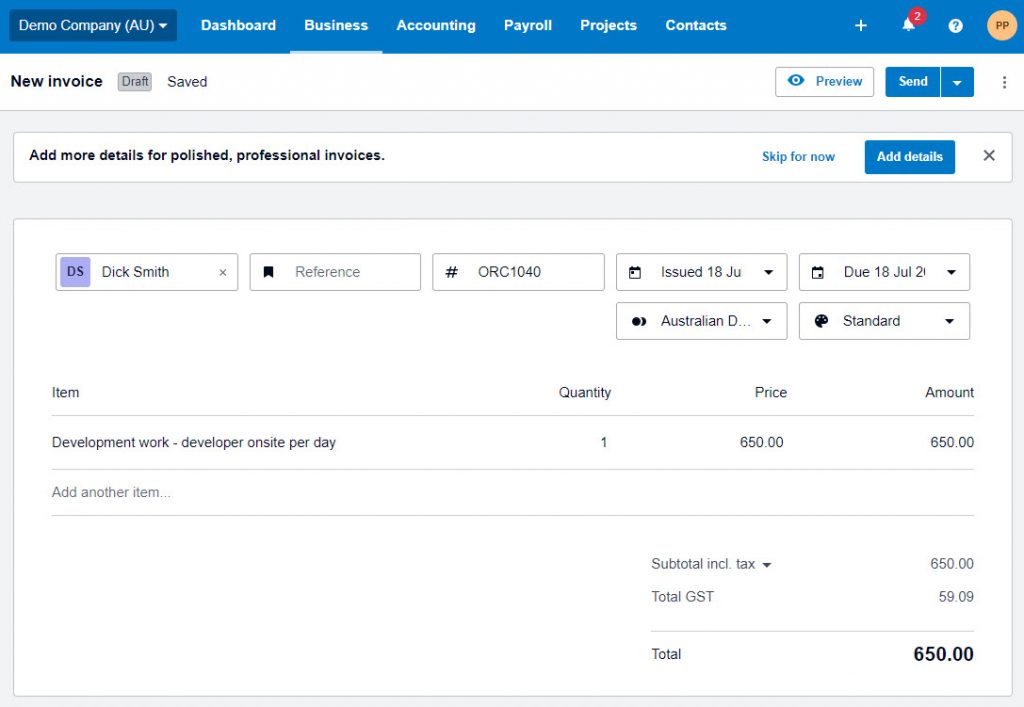 3. Save Time
Automated tasks within Xero such as invoice reminders and backups and set up rules to automatically allocate items to the correct analysis code.
Easily convert a quote to an invoice and keep track of stock including reminders to restock and raise purchase orders all within the one software solution.
You can easily reconcile your bank accounts with direct bank feeds. When there is a match with an expense or invoice, it will match it so you can easily ok it.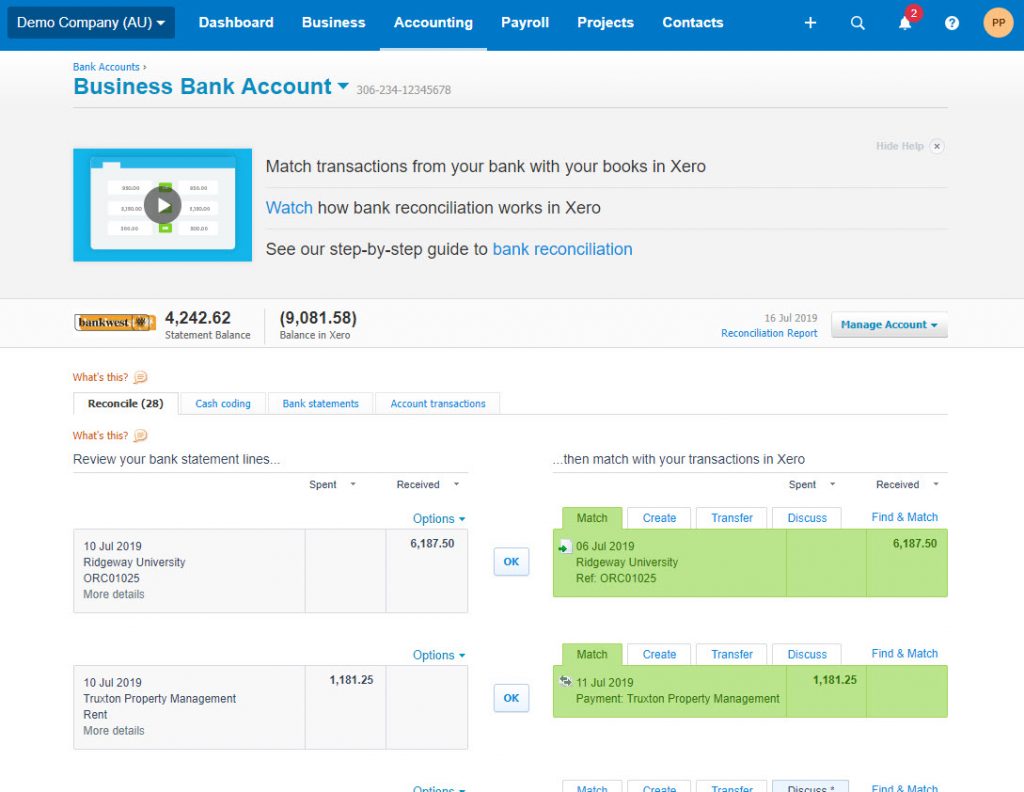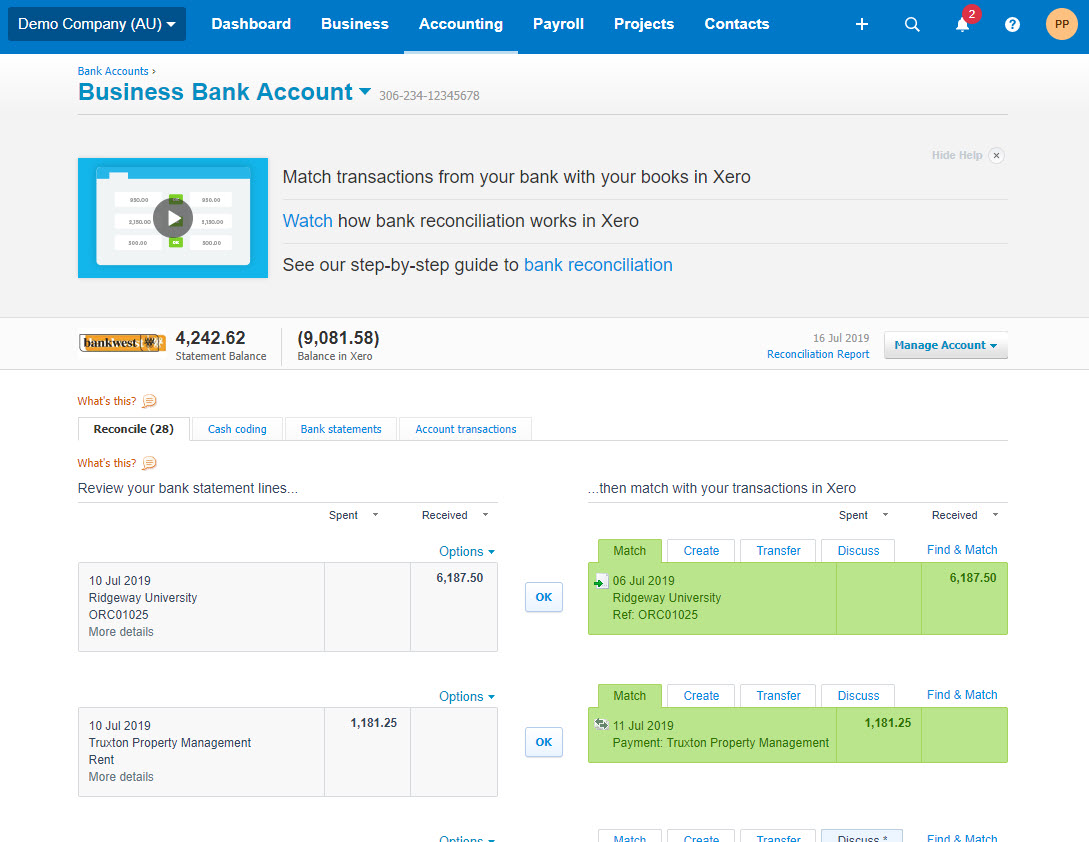 4. Live Data which can be accessed by Multiple Users
Multiple users can access at the same time and because it is cloud based everyone can see the same information at the same time. See where your business is at, any time day or night with live and up to date data.
Through the Xero dashboard, you can instantly see bank account balances, sales and upcoming bills.
You can add supporting documents to transactions so there is no need to keep hard copies plus other users can see this documentation with a simple click.
The Xero dashboard can also be customized to suit you and your business.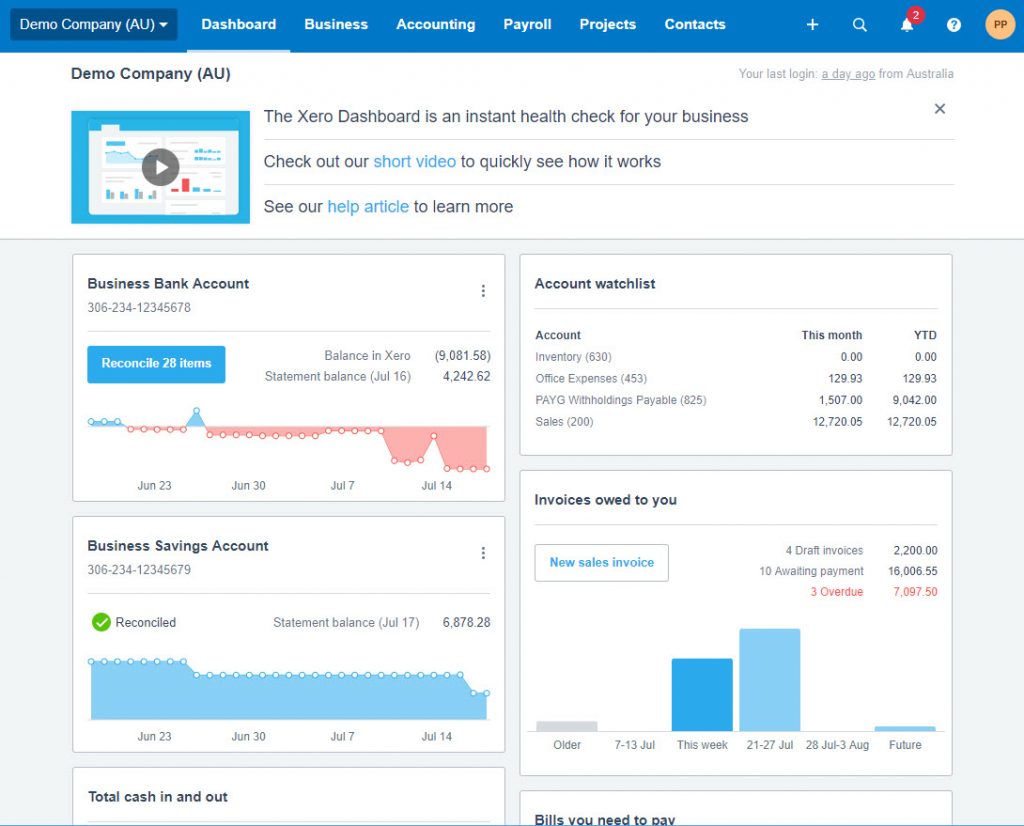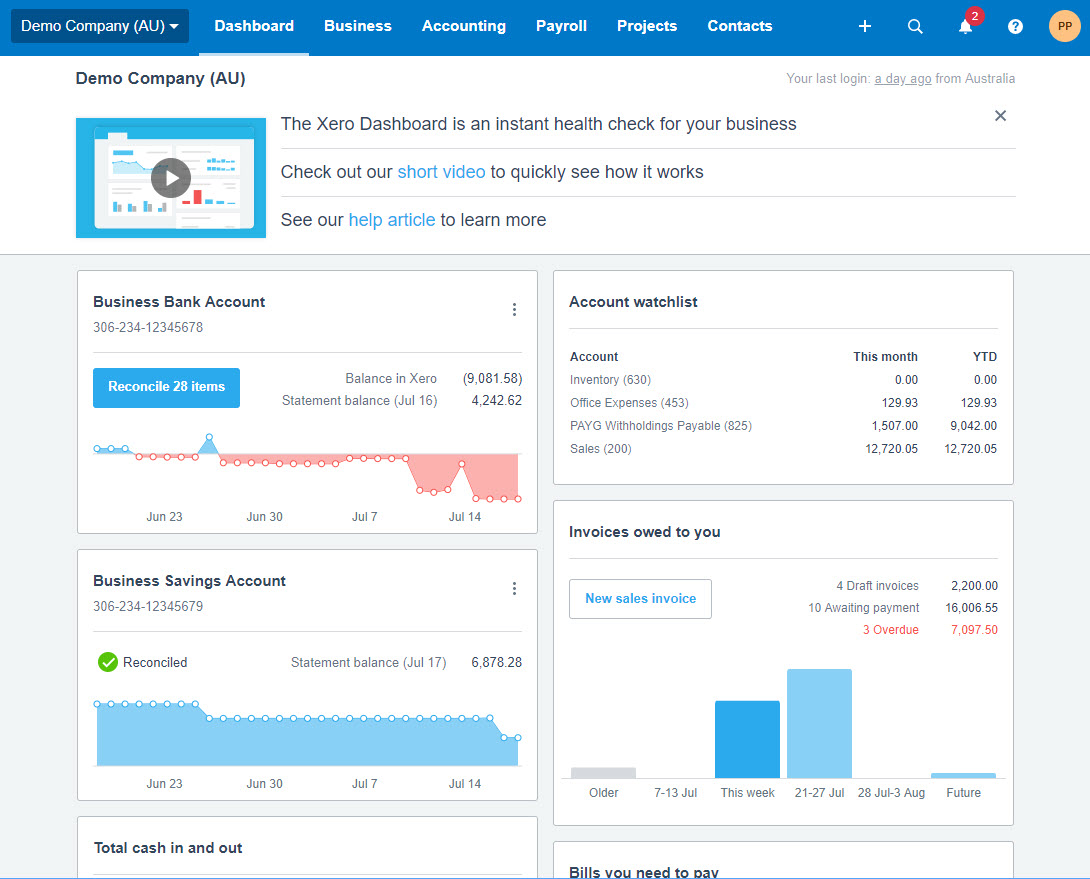 5. Easy Integration
Xero seamlessly integrates with more than 700 other business-related apps so you can connect to the business programs you already use. Some of these will make your life so much simpler. Sick of entering in data from receipts, check out Receipt Bank, and just take a photo of your receipts and throw them away. It will parse the data, and bring it into Xero for you.
6. Easy to Use
Designed to be easy to set up and easy to use. Set up is a breeze with several tasks to get you started (connecting bank accounts, adding a customer, creating an invoice etc) and each page has how-to videos and step-by-step guides if you need them.
7. Affordable
There are many different pricing options and many different levels of access so you can find the exact solution to match the size of your business.
8. Easy Reporting
Xero has many easy to run reports and they are customisable to suit your business. View and share reports and budgets at any time and export reports to Google, Excel or PDF.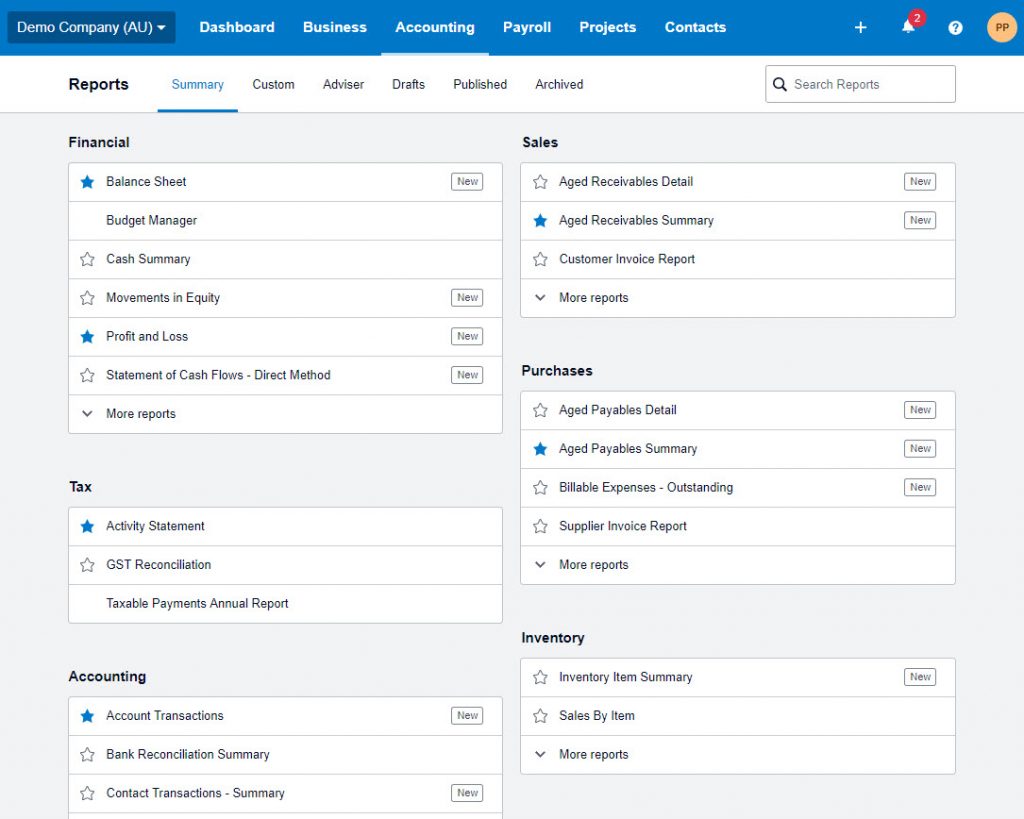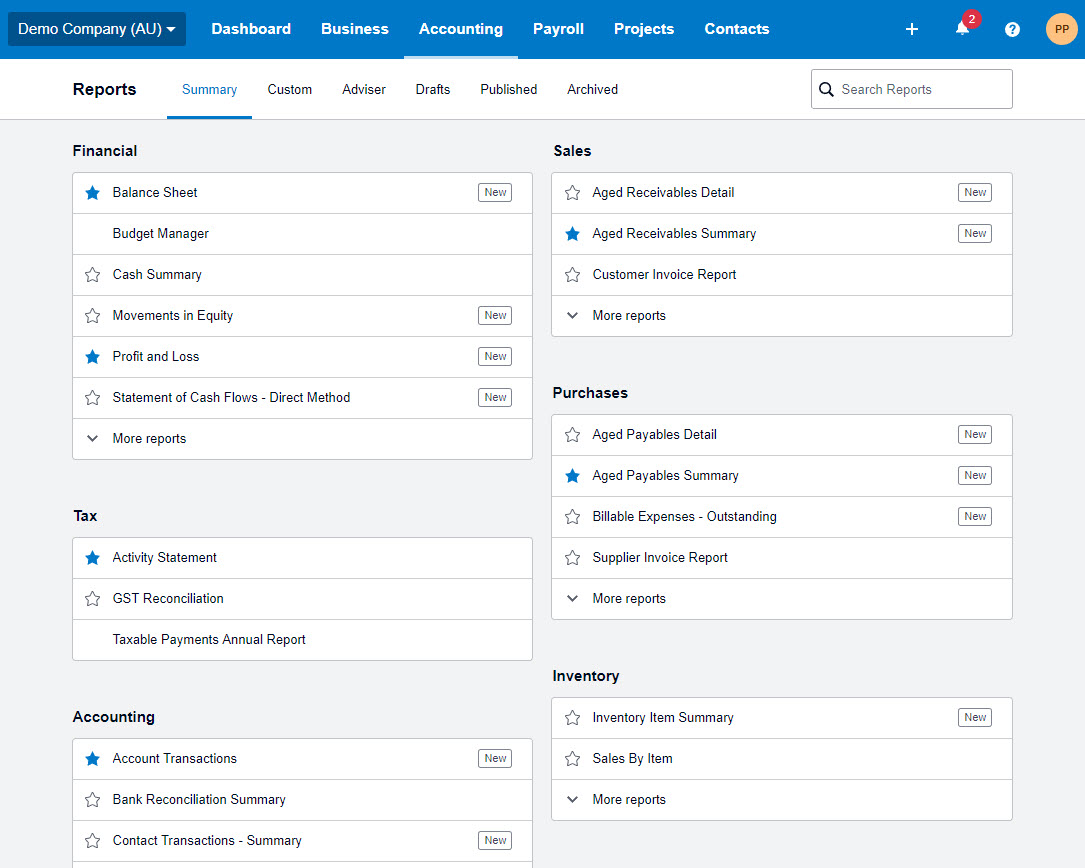 9. Secure Data
Xero protects your data with multiple layers of security and two-step authentication at the login screen.
You can control who has access to what with different user accounts and levels of access.
Invoices and other areas have a complete history on who has worked on them, so it is easy to trace back through your accounts, to help to re-educate anyone that has made an error in the bookkeeping.
10. Single Touch Payroll Compliant
With recent changes to the governments legal reporting requirements, it is essential if you have employees that you are able to instantly submit your payroll data to the government by Single Touch Payroll (STP). Xero does this quickly and easily.
Xero Payroll is simple to use, and saves a lot of time. Employees can download an app to input their time which then feeds through to your account, saving on manual data entry.
Contact us to find out more
There are many reasons to switch to Xero today, with this list only being a small amount of reasons why you should switch. At Ace Business we can bring you over to Xero from your current accounting package, and allow you to move into a new era of accounting by using cloud accounting software, that saves you time and money. The time saved using Xero will give you more time to spend on your business, or free up time for your personal life. Contact us today to find out more.