There is no doubt that we are facing unprecedented times with the onset of the Coronavirus (COVID-19). With a lot of talk about self isolation it is important to know where you stand both as an employer and an employee. A lot of businesses will be starting to make fall back plans in case Coronavirus impacts their workplace or there are enforced isolations in place as has taken place in Italy and China.
We have already had many discussions around our office as to how this will affect both employers, sole traders and employees. We are trying to get as much information as we can together for our clients, colleagues, and other interested parties.
This has left both employers and employees with many questions?
Should I stay home from work just in case someone has COVID-19?
Can I send an employee home if they have a cough?
If a fellow employee is coughing or sneezing, should I report them or leave the workplace?
The most important piece of information from an employers perspective is as follows as written on the Safework SA website:
Person conducting a business or undertaking (PCBUs) must ensure, so far as is reasonably practicable, the health and safety of their workers and others at the workplace. This includes providing and maintaining a work environment that is without risks to health and safety.

Safework SA
https://www.safework.sa.gov.au/news/coronavirus-covid-19-workplace-information
It is important in the current environment that these discussions have been made within businesses so that everyone has a clear knowledge of their rights and obligations.
Having gone over a variety of articles we have found that the best three resources for South Australians for information seem to be on Safework SA, Fairwork Ombudsman website, Comcare and Safework Australia websites.
Resources
You can see further resources and news articles on the following pages:
National
Fairwork – https://www.fairwork.gov.au/about-us/news-and-media-releases/website-news/coronavirus-and-australian-workplace-laws
Safework Australia – https://www.safeworkaustralia.gov.au/doc/coronavirus-covid-19-advice-pcbus
Comcare – https://www.comcare.gov.au/prevent-harm/coronavirus
State
Safework SA – https://www.safework.sa.gov.au/news/coronavirus-covid-19-workplace-information
Worksafe Victoria – https://www.worksafe.vic.gov.au/safety-alerts/exposure-coronavirus-workplaces
Safework NSW – https://www.safework.nsw.gov.au/news/safework-public-notice/coronavirus
Worksafe Queensland – https://www.worksafe.qld.gov.au/news/2020/coronavirus-covid-19-workplace-risk-management
Worksafe Tasmania – https://worksafe.tas.gov.au/topics/Health-and-Safety/safety-alerts/coronavirus
Workcover WA article related to workers compensation- https://www.workcover.wa.gov.au/news/workers-compensation-coronavirus-covid-19/
At this stage we were unable to find any significant information in NT.
More Information
As we receive more information regarding any resources we will continue to let people know via our blog and social accounts.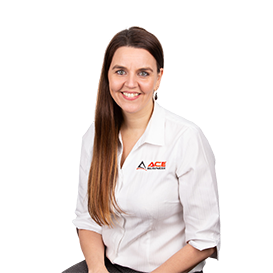 Bec Purczel
Principle Accountant
Bec has a wide range of experience in many areas of accounting, and has a deep focus on assisting clients with personalised accounting services that are designed to suit their exact needs.