Having been using Receipt Bank since last year, we are very excited about the technology behind it, the way it changes the way we do our bookkeeping and accounting, and the amazing accuracy in the way it extracts data out of receipts. The more we use Receipt Bank the more we like it, and we have been rolling Receipt Bank out to our clients this year, and the feedback has been fantastic.
Read More about Xero and Receipt Bank
Late last year Receipt Bank announced that they would be taking select partners along to their Receipt Bank Exchange (#RBXChange). The event would be set in Far North Queensland in Port Douglas, and guests would get to stay at the luxurious Sheraton Mirage Port Douglas. The event would feature a number of break out sessions, and a motivational session by the world's most successful surfer in history Layne Beachley. Everyone attending would also get the opportunity to go on one of the activities that were on offer. These include snorkeling the Great Barrier Reef, a round of golf at the Sheraton's golf course, a day spa experience or a rain forest walk. Not only this there would be the opportunity to network with many like minded people and learn more about Receipt Bank.
When Ace Business qualified to attend we were excited at the idea, and the time quickly came that Bec and Paul were heading off to Port Douglas. With an early flight booked, we headed to the airport and took the flight, and upon arrival we quickly met some of the people that would be joining us over the next few days. The humidity in Cairns and Port Douglas is quite intense especially at the time we got there, and we learnt from the locals that it has been one of the wetter season's that they have experienced in recent times.
We then took the transfer from Cairns to Port Douglas on the winding road and saw the country side and coast and arrived just in time to have some lunch. When we got there we were greeted by our awesome Receipt Bank Account Development Consultant Shae who guided us through and had a chat. One of the things we love about Receipt Bank is their friendly staff, and Shae is testament to this. Always willing to help and with a wealth of knowledge too.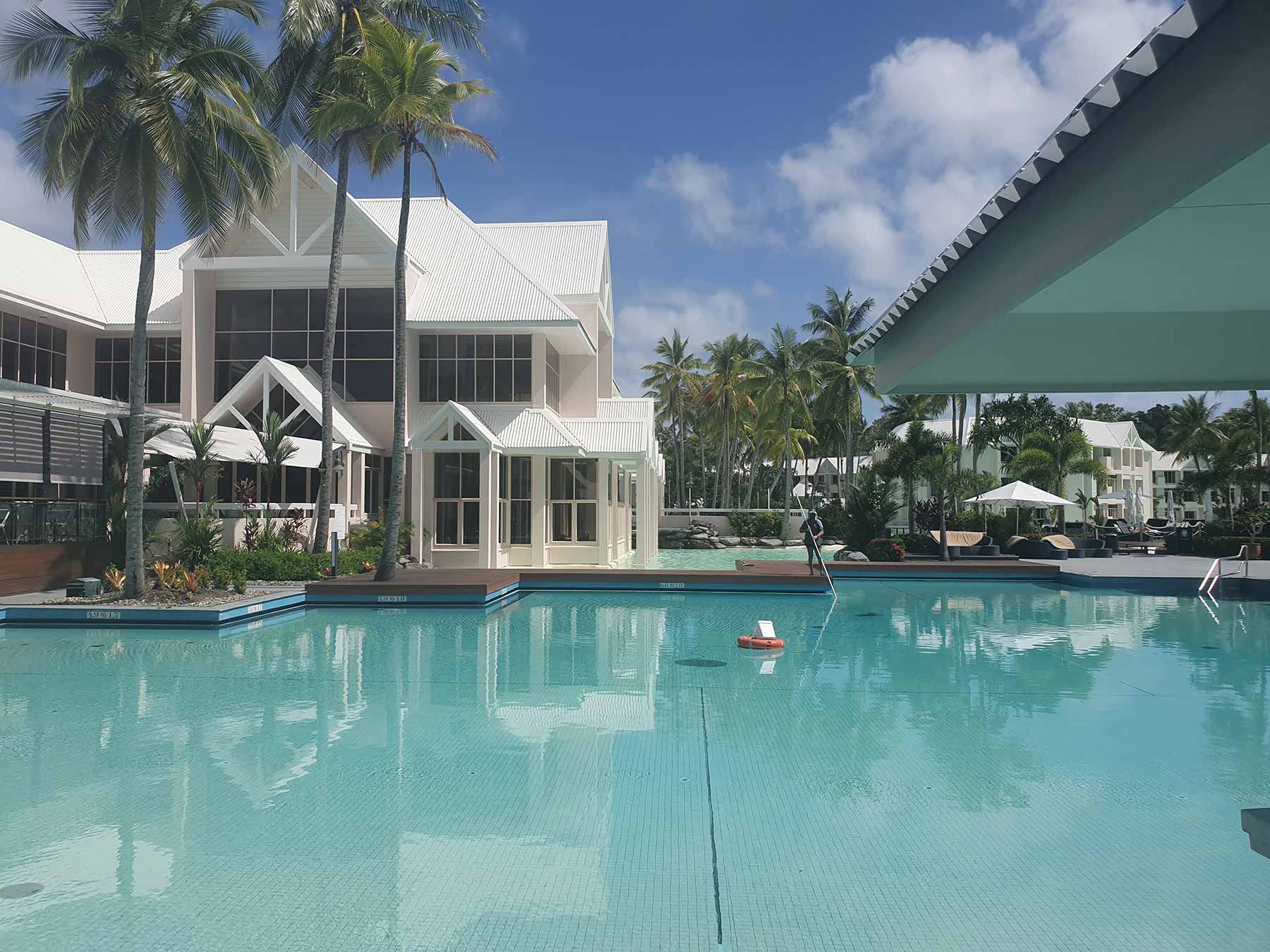 As per usual, Receipt Bank didn't disappoint with delicious foods on arrival, and it wasn't long before we were moved into the main room to listen to the key notes. Hearing from Luis Sanchez, General Manager of Receipt Bank Australia, and then Alexis Prenn, Chairman and Co-founder of Receipt Bank, you can really understand the passion and belief that the people involved in Receipt Bank have towards not only the software that they have, but also the users of the product. From small beginnings Receipt Bank has grown significantly over the years and their technology has rapidly improved over time. In the early days, Receipt Bank was a service that offered a post in service for receipts that you would post in receipts and they would be scanned and data extracted for you.
These days we can take photos of our receipts on our phones, data can be pulled from online suppliers websites, and the tech behind Receipt Bank continues to improve month on month.
Winning and Taking Risks
Next up was 7 times world surfing champion Layne Beachley. When we arrived, being that we are not surfers, we had not expected to get a lot out of listening to Layne, but we were very surprised to find that she had some incredible messages, and that we both resonated with it, and took a lot of what she had to say on board. Her story is truly one that is inspirational and I would recommend that if you get the opportunity to see her speak, then you should certainly do so. We walked out of that session with a can do attitude and a new perspective on a lot of things that we can use not only within our business but also in our personal lives.
Breakout Sessions
After seeing Layne, we then had a break, and then went into our break out sessions that we had chosen prior to the event.
The first breakout sessions that were on offer were:
Automation Nation – presented by Tim Hoopman, Founder of Spinn Business Solutions.
The 3x Factor – presented by Michele Grisdale, Director of Rainforest Bookkeeping
3-Way Wins – Presented by Sam Rotberg, Director of AS Partners, Dave Gortner, Directory of Skybooks and Cassandra Scott, Director of Laurus Bookkeeping.
I attended the Automation Nation session which gave some great insight into many ways that we should be streamlining processes within our business, and also assisting our clients and future clients to streamline their processes. Ensuring the right technology stack is being used, and the right people are doing the right jobs is a key factor into making sure that businesses have growth over time, and that all clients are given the attention that they deserve. Using apps to their full potential is also an area that needs continual attention to make sure we are making the most of what we have in front of us.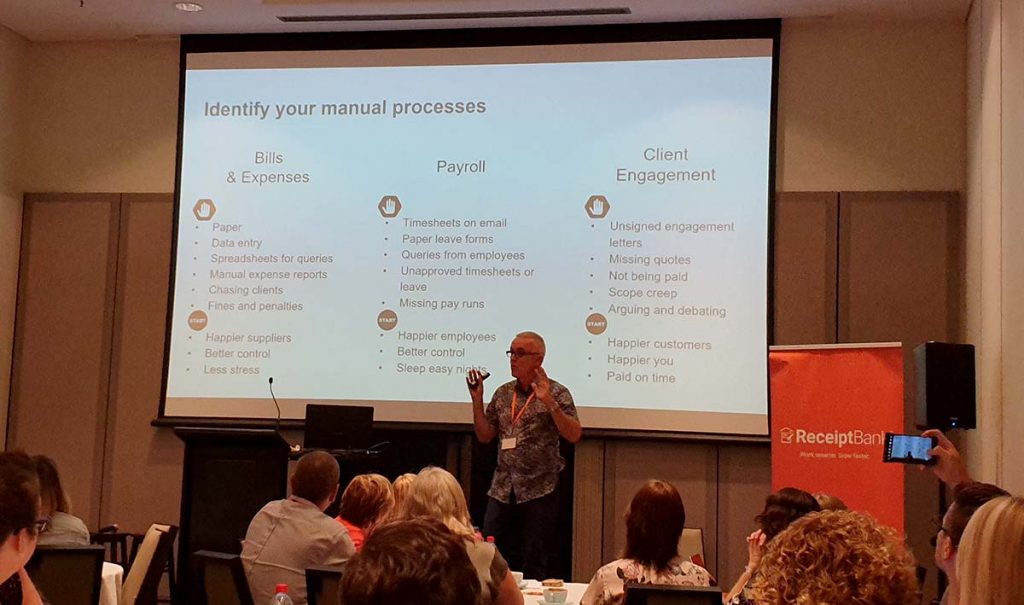 For the second breakout session we had 3 options again:
Your 2019 People Plan – presented by Nick Sinclair, Chairman of TOA.
Pricing with Purpose – presented by Stuart Brandman, Director of 542 Partners, Lilette Calleja, Director of All That Counts and Dave Gorter, Director of Skyhooks.
We're a CPA Firm and We Bought a Bookkeeping Business – presented by Sam Rotberg, Director or AS Partners.
I attended the 2019 People Plan session, which had some great information on managing staff and making sure that the right people are doing the right jobs, and that all areas of a business have clear responsibilities. Once again, a great session to be involved in.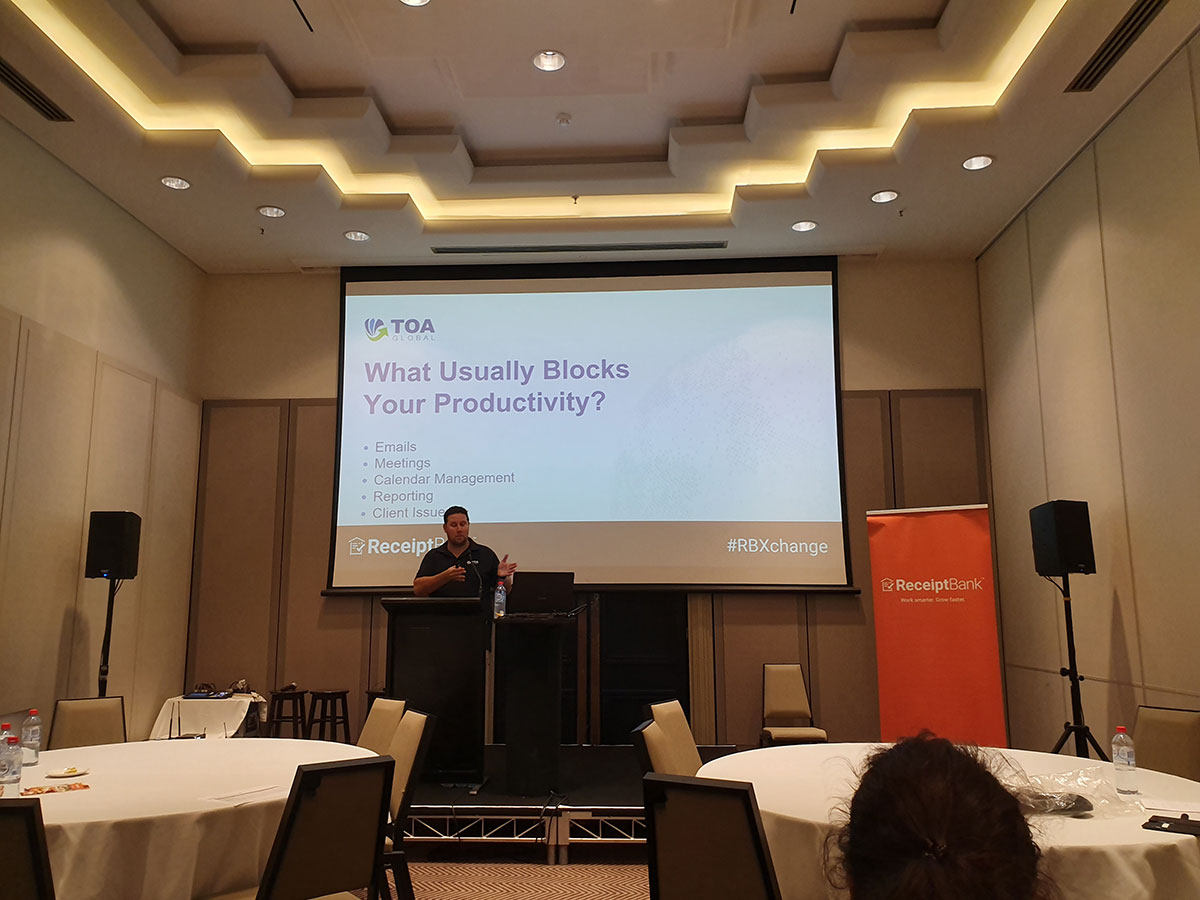 Round Table Sessions
Next up was the roundtable sessions which had four options – Pricing, Marketing, Automation and People. I chose marketing and we had a good discussion regarding marketing accounting and bookkeeping firms.
After a short break we had a Key note by Damien Greathead, VP of Receipt Banks Global Accountants Program and Alexis Prenn again. We saw the way that Receipt Bank are improving their application and the different directions that they are heading. There are some very exciting upcoming features and we can see that there is continual improvement occurring with many improvements happening all the time. There were over 200 improvements made within the past month alone!
Dinner Night 1
We then had a short break and went for dinner. We had pre dinner cocktails first and then sat down for a delicious meal where we chatted with many different people and made some great friends. It is really hard to explain how invigorated you feel after talking with like minded people over the course of two or three days. After dinner we headed to the bar and continued the night. We had some really solid conversations with a lot of the people during the course of the night, and are very grateful to Receipt Bank for giving us the opportunity to attend and meet all these great people. We then headed to bed, to get ready for the next mornings sessions.
Day 2 Key Notes
After having an amazing breakfast, we then went through for the morning sessions where Receipt Bank had supplied everything to get the morning started with Red Bulls, Coconut Waters, Boroccas and lots of water, coffee and tea. You know that a company is smart when they think of all the people feeling a little ordinary from the night before.
Luis Sanchez spoke about what we can expect in the upcoming future for cloud accounting and bookkeeping. When listening to Luis and Alexis you really get the feeling that they care about people. One thing that really stuck was the following quote, which a lot of people find themselves doing.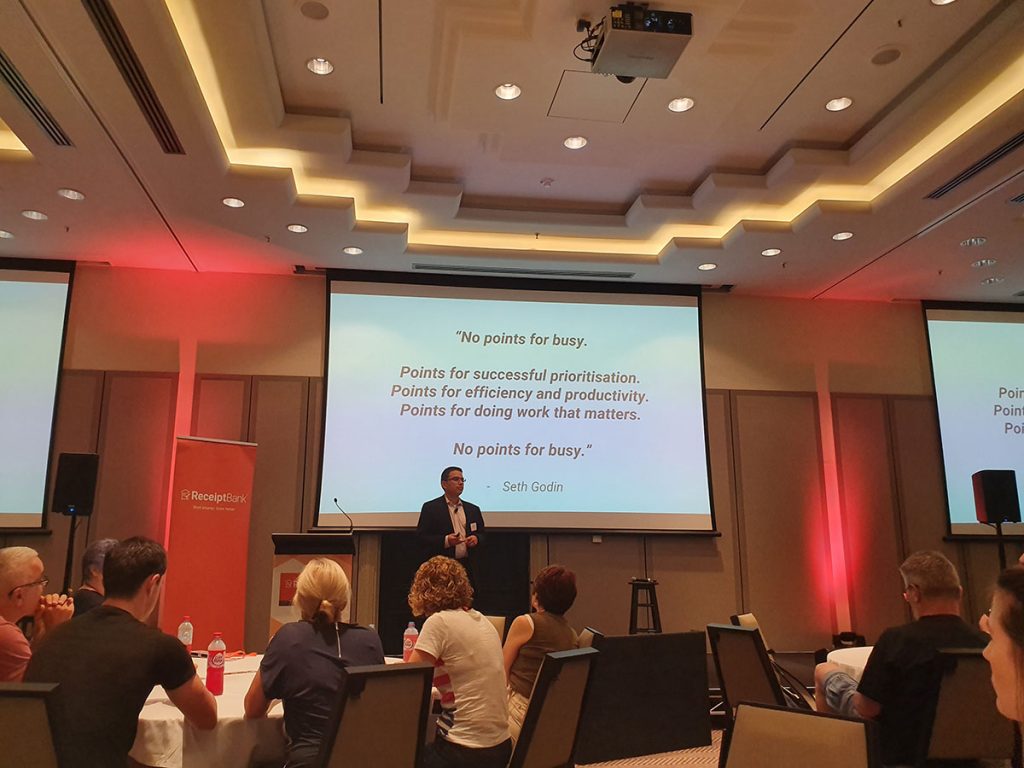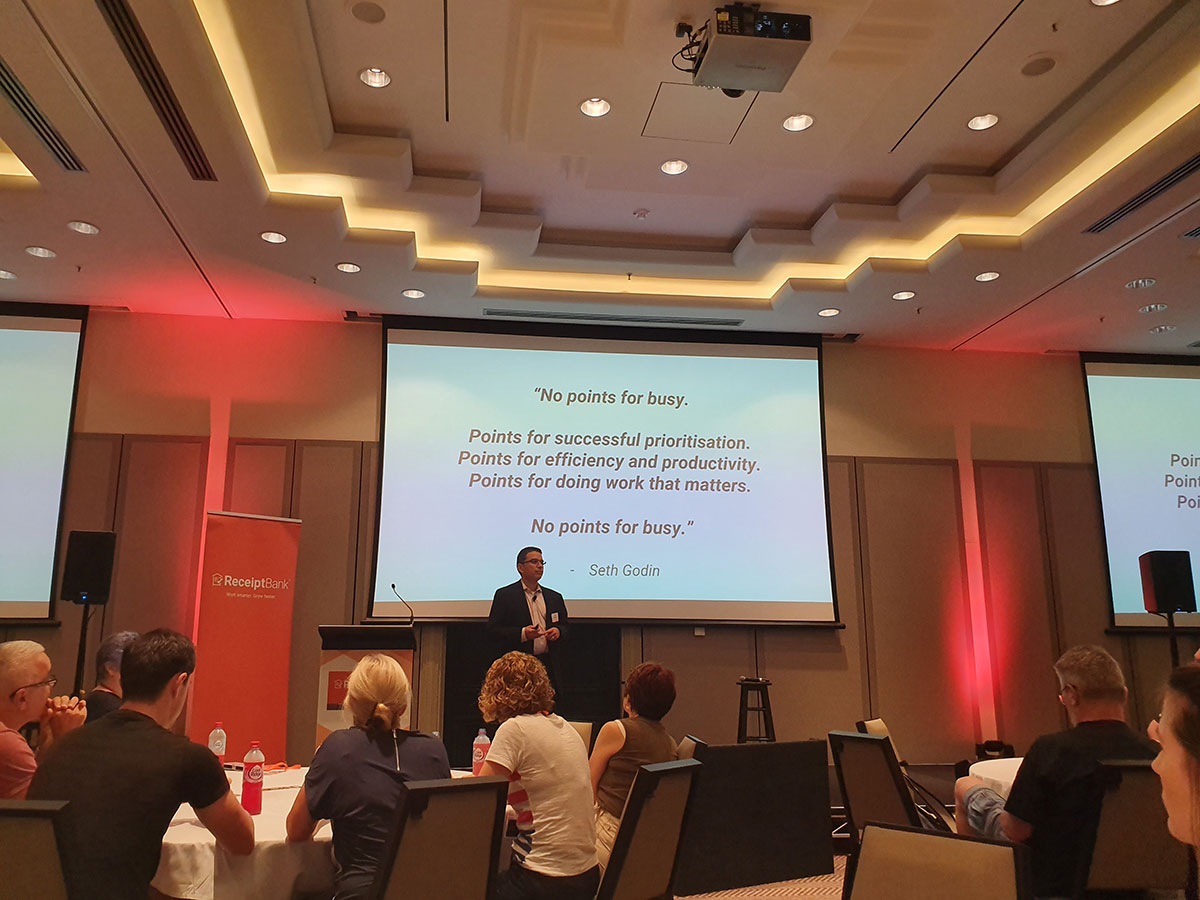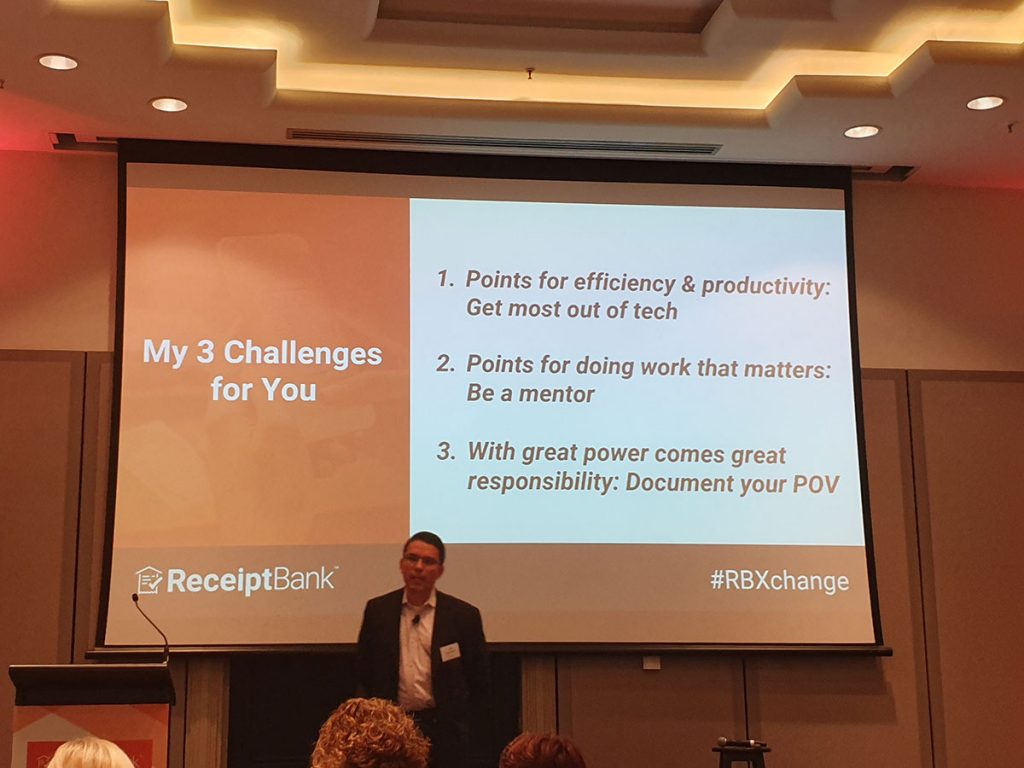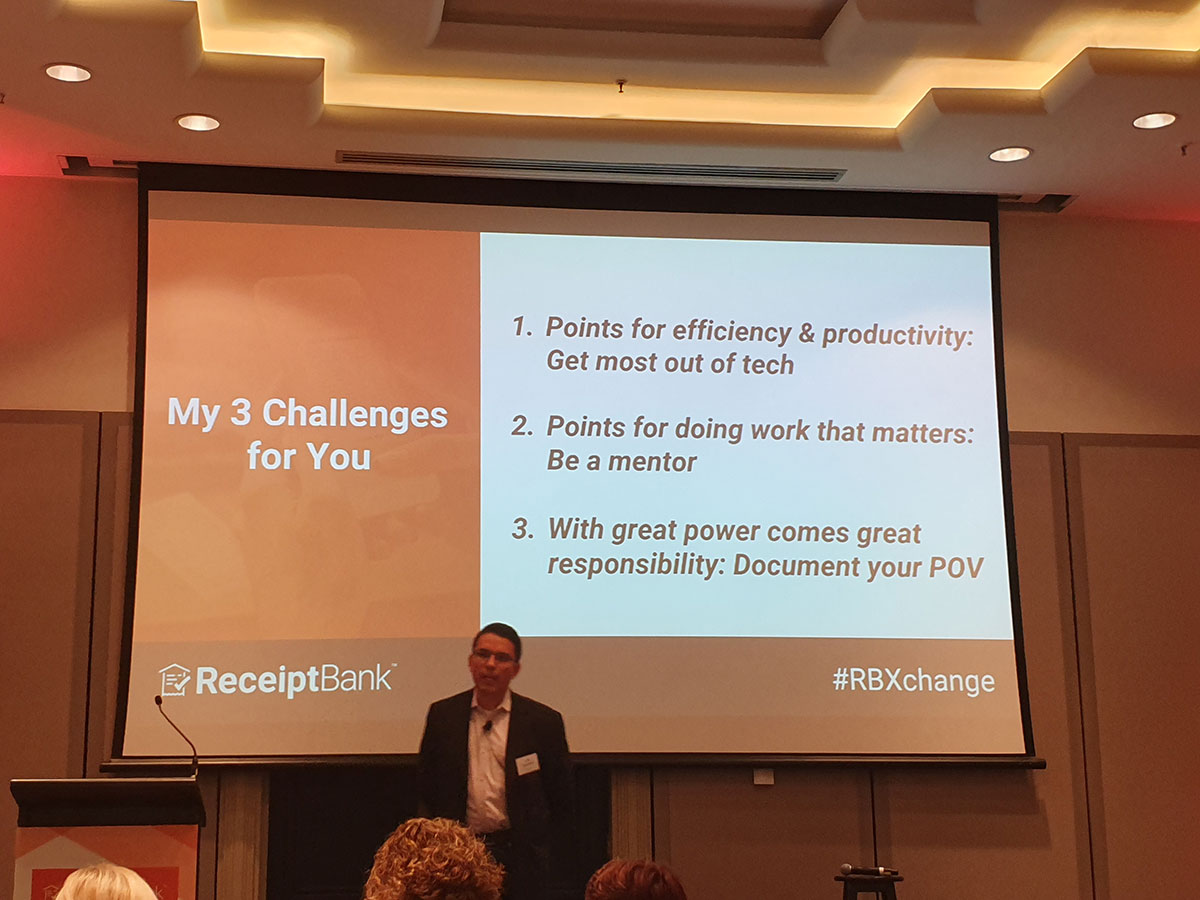 They then broke into a tech panel regarding the future of cloud accounting. The panel comprised of Luis Sanchez, Kaye Harding – General Manager Ecosystem Partner Experience Xero and Meagan Wood – Head of Advisor Marketing Intuit.
The two panel sessions were quite laid back and allowed people to ask questions to those that were on the stage. All three explained the different outlook on the future of cloud accounting, and the way that software and apps are paving the way for a future where keeping the books in order is far easier and allows for much greater insights into the business data, allowing owners to streamline their business in ways that were not possible in the past.
The second tech panel was about the changing face of accounting. The panel comprised of Nick Ng – partner of Deloitte Private, Laurel Grey – Senior Digital Analyst of RSM Australia, and Shaye Thyer – National Cloud and Advisor Specialist form BDO.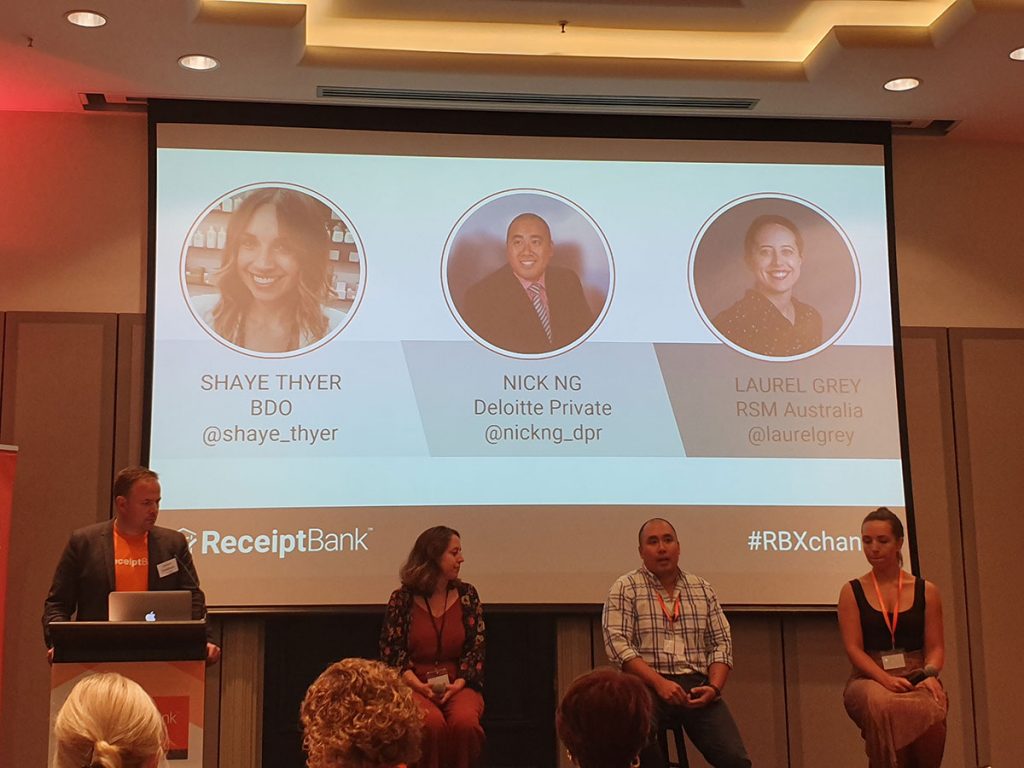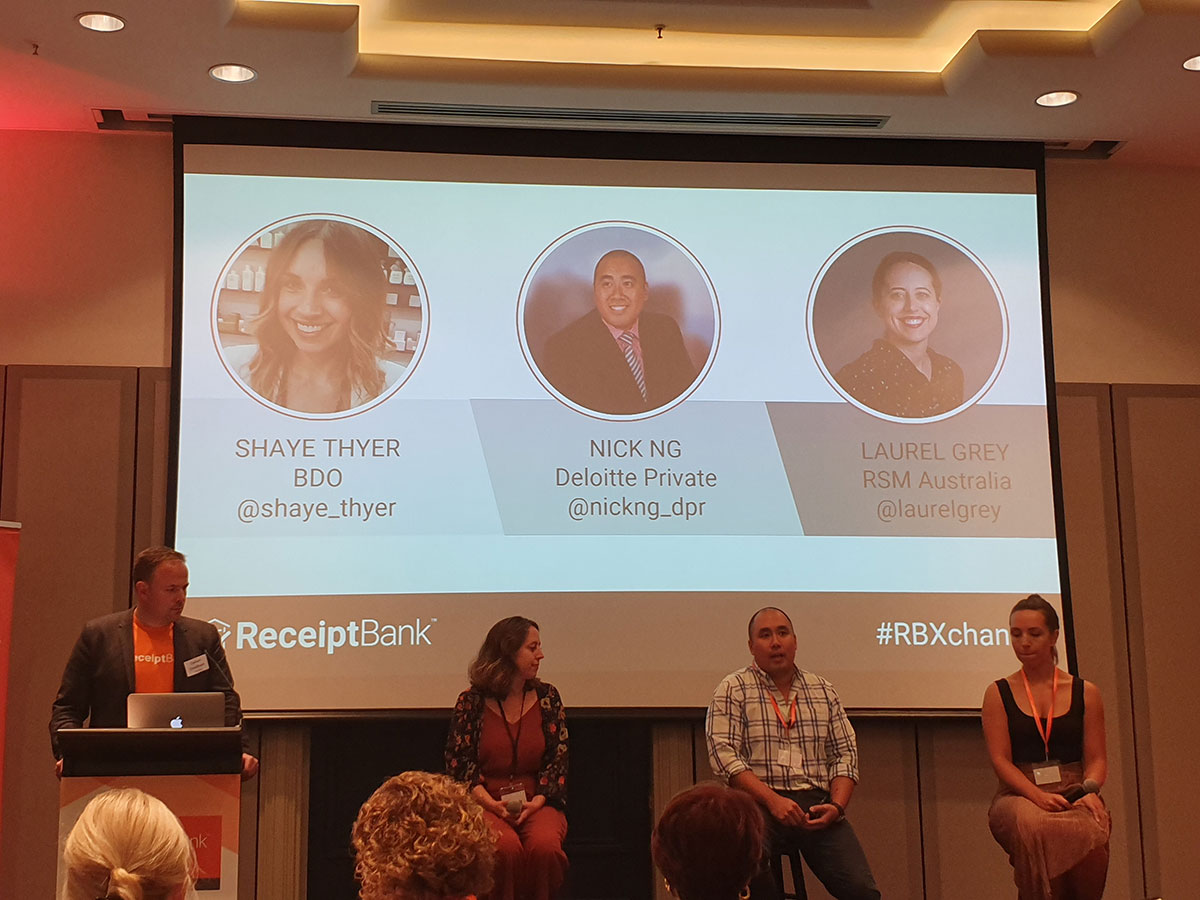 This was a great opportunity to hear more about how some of the larger firms are using cloud accounting software along with apps to service their clients.
After a short break we heard from Lielette Calleja – Director of All That Counts. She told the story of the way she embraced change in the industry and fought against adversity to redesign her business to suit the modern era, and to grow in a way that is suitable for her needs.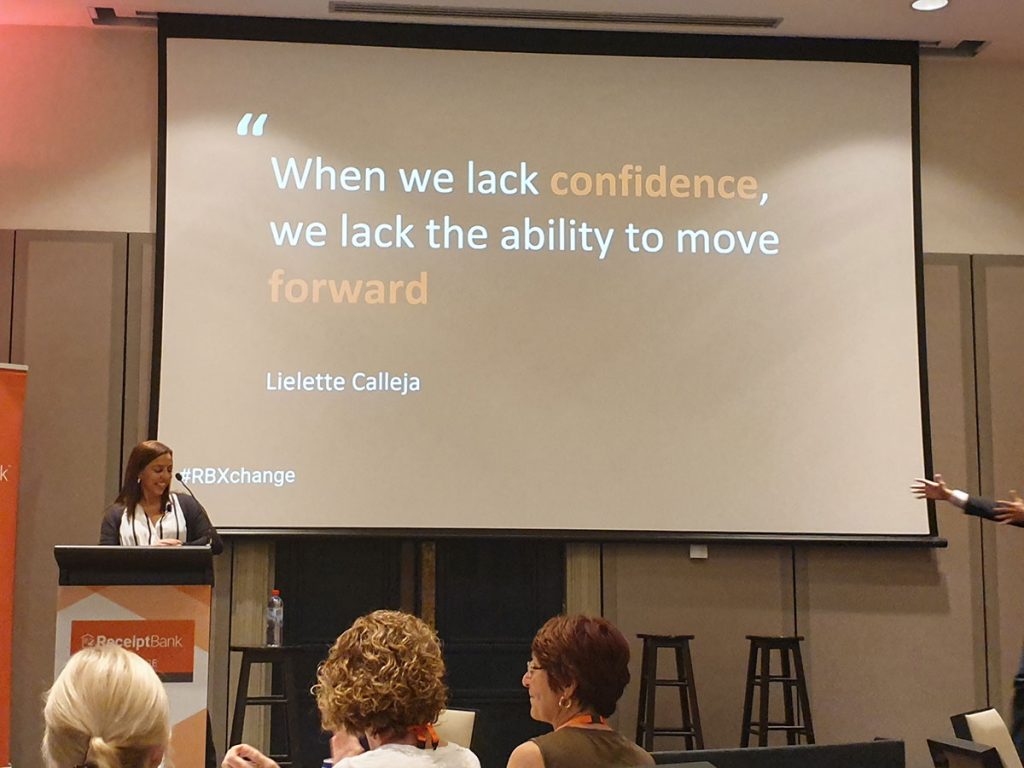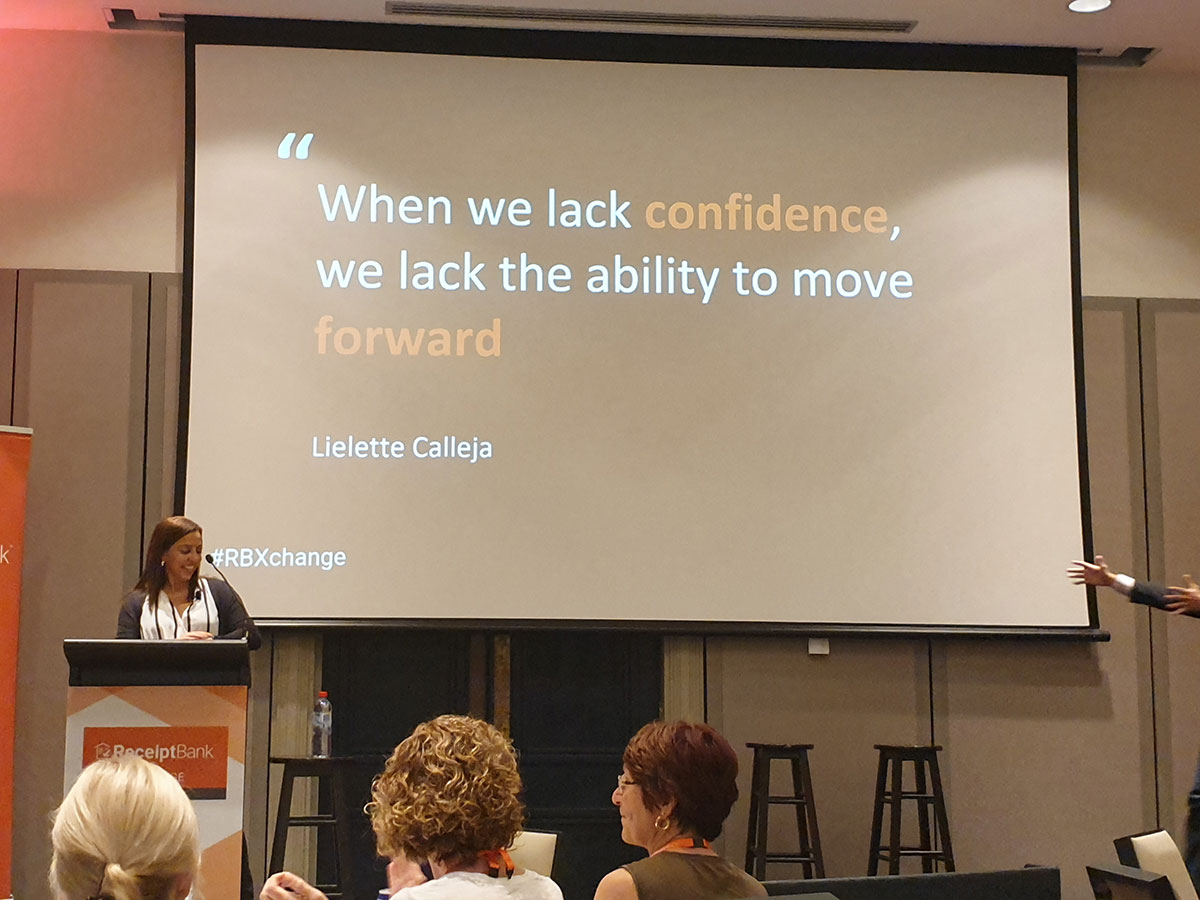 Excursions
Next up we were heading off for our excursions. We had both chosen the snorkeling and were not disappointed. We were escorted out to the Great Barrier Reef, with some extremely rough conditions which left some people feeling a bit ill. The trip out to the reef however was part of the experience which we will talk about for a long time to come. When we got to the reef we put our stinger suits on and went out to see some amazing sights in the Great Barrier Reef. Snorkeling the Great Barrier Reef is such an amazing experience that we thoroughly enjoyed.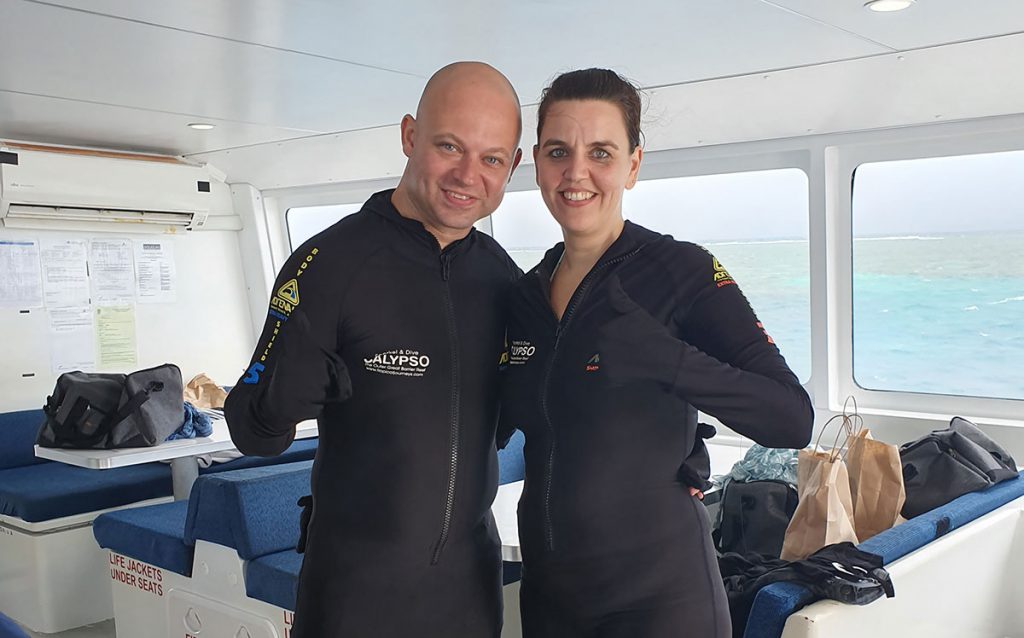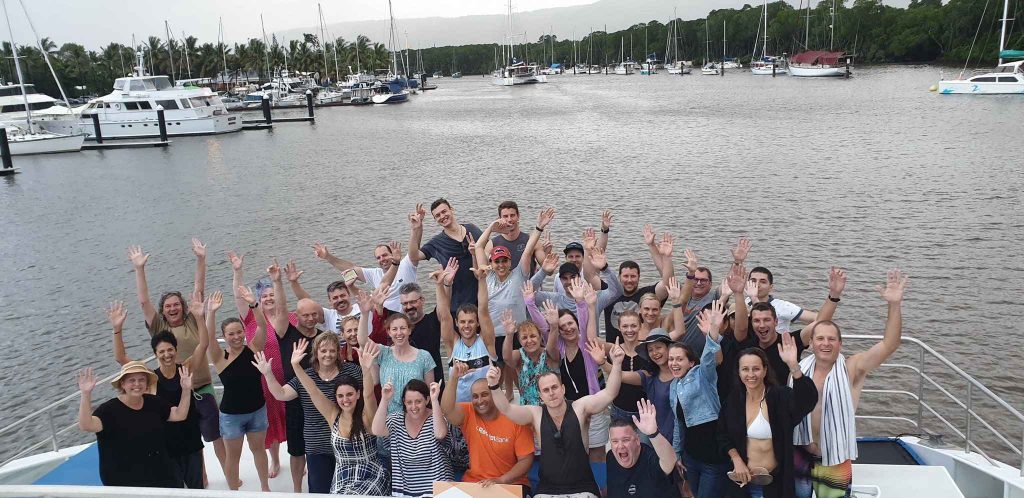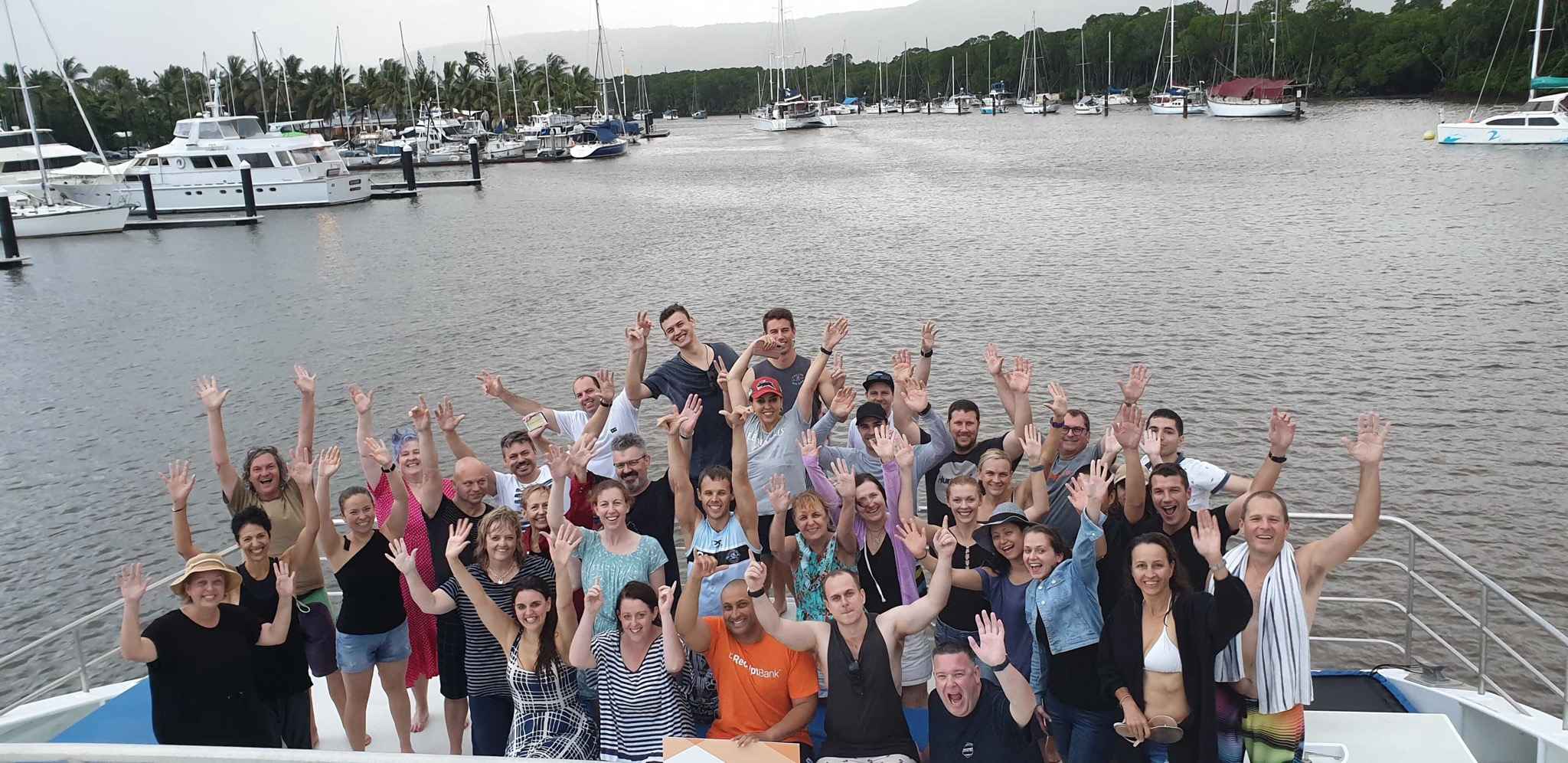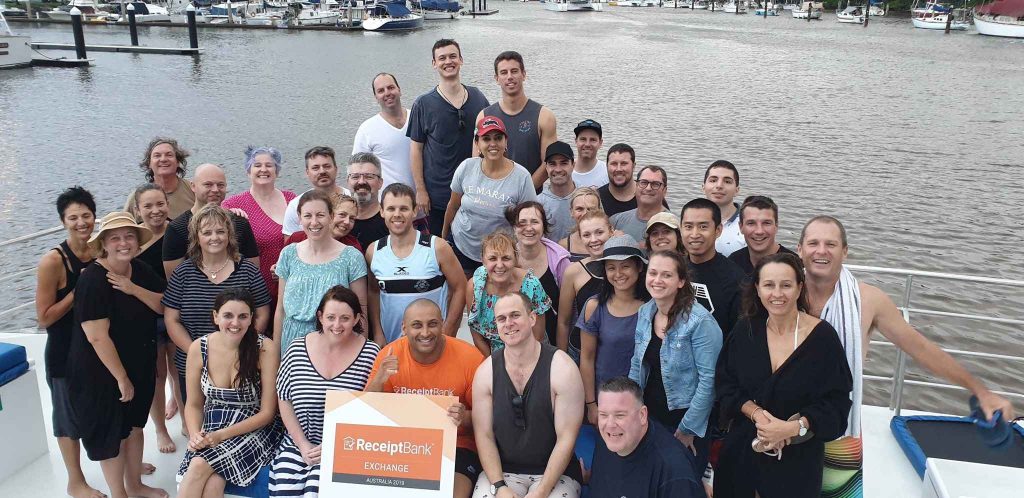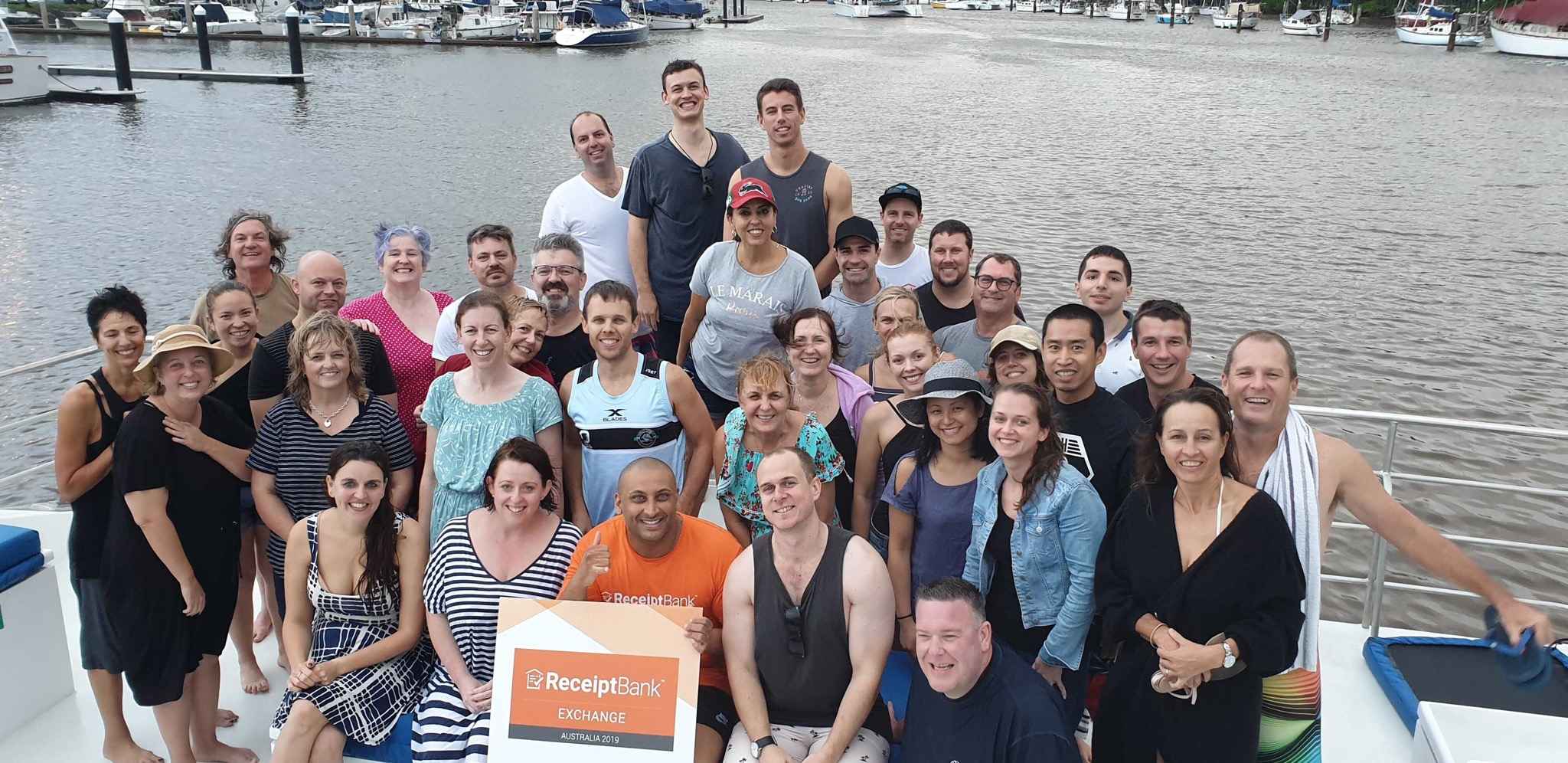 We were told that the people that were meant to play golf had instead enjoyed a unique whiskey tasting event held in the resort. We were told that this was a great activity and that the whiskey's on offer were fantastic.
Dinner and Drinks – Night 2
Once we got back to the resort we headed out to dinner and enjoyed a delicious barbecue dinner. Not just your ordinary sausage on bread barbecue but an amazing spread of meats and salads. We got the chance to chat with many other great people during the night, and then finished up with a couple of drinks in the bar. Everyone had so much to talk about with the days excursions, and with everything getting something different out of the exchange.
Chatting to those around us, we found that so many of the people that attended had gained so much from a great couple of days. The people at Receipt Bank truly did a great job of putting together a first class event.
Overall we had an amazing time at the Receipt Bank Exchange and we hope that we are privileged enough to attend more of their events in the future.
They also announced the Receipt Bank Road Show which we are looking forward to attending. We would like to thank Receipt Bank for having us at the event, and all of the amazing team behind it.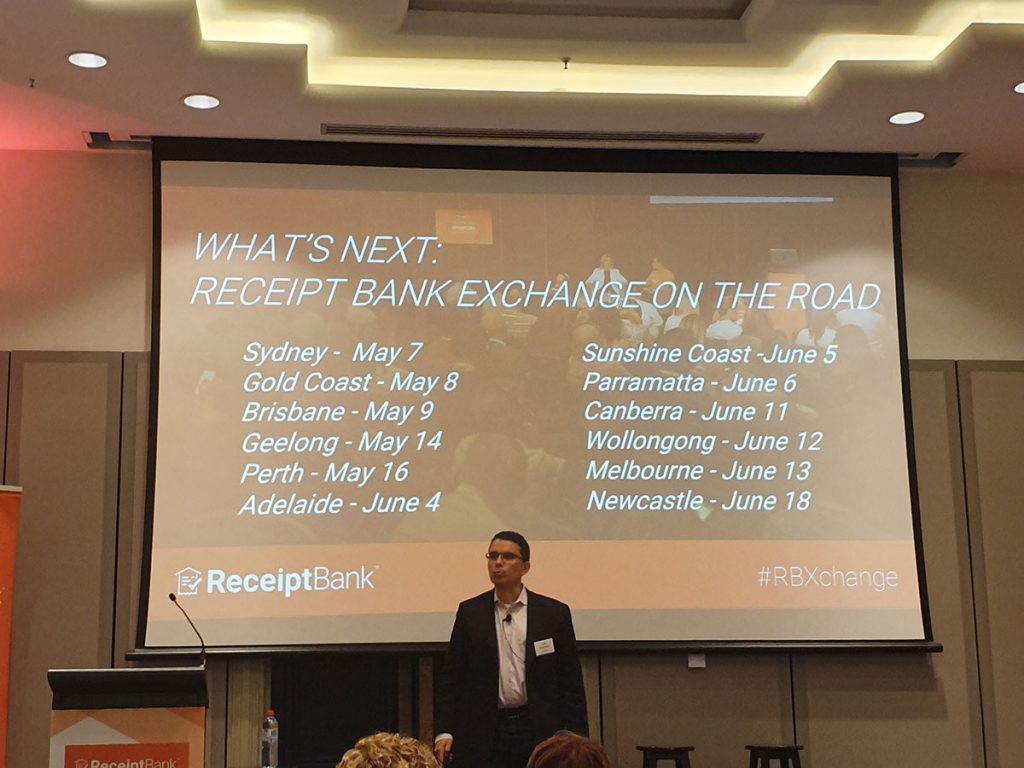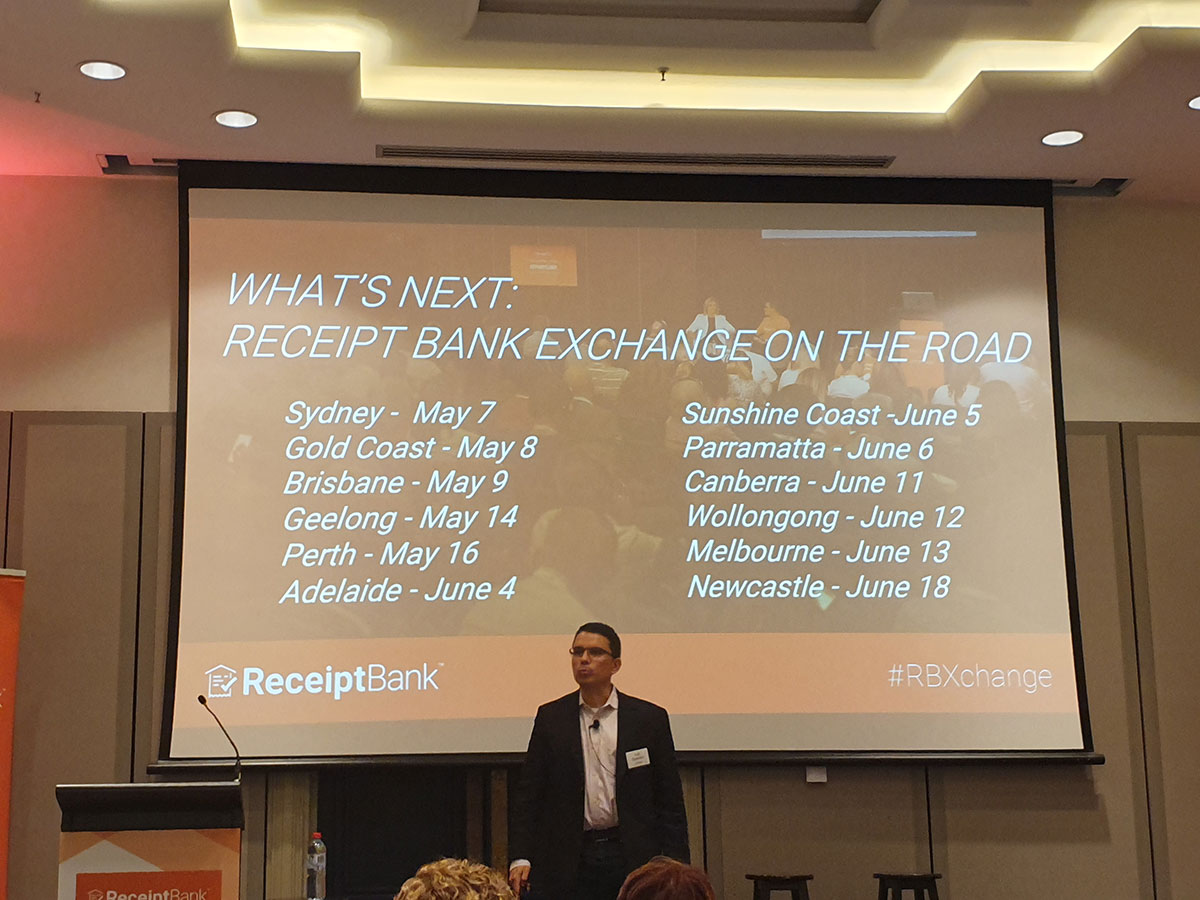 Did you attend Receipt Bank Exchange. If you did please leave a comment on how you found it.