Whilst we often are concerned about many different email scams there are also some letters that might arrive in your traditional mailbox (snail mail/letters), that can be expensive and confusing.
They are sent to businesses as unsolicited letters to look like an official renewal notice, and rely on the fact that most people don't remember who they registered things with.
Business Name Registrations
We received a couple of these recently and this is what triggered the idea to do this blog post. The letter will say something along the lines of "Your business name is up for renewal".
They will tell you to go to a website and enter your details to renew it.
It is just as easy to go to the official ASIC website here and put it straight in there. It will be far cheaper than using one of the agents that is sending the mails to your mailbox.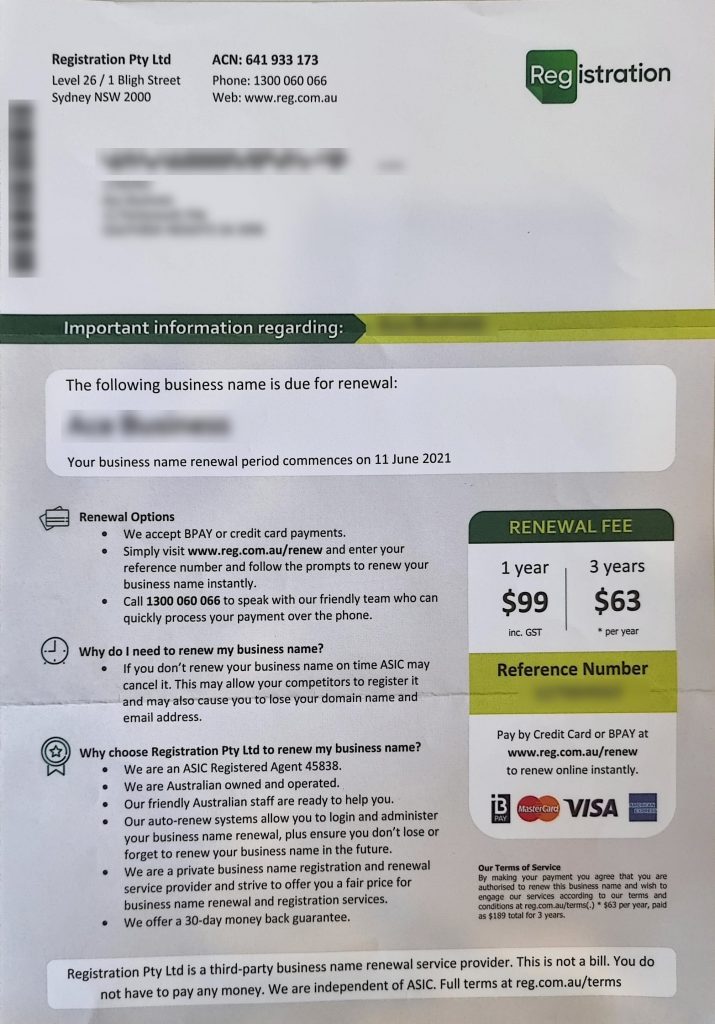 These are not the only companies doing this and just two that we received this year. You can see on the bottom of the form that it says they are a third party provider of business names, and that it is not a bill.
Domain Name Renewals
Another one that we have received a lot of over the years is domain name renewals. Often these will be greatly inflated prices and from a domain registrar that you didn't use.
There has also been many scams documented on scamwatch which outline that companies are sending invoices for new domains, which are similar to the one that you own. For example if you had a domain joestyresinadelaide.com.au then you might get a "renewal notice" for joestyresinadelaide.com which is a completely different and new domain. Then you now own a domain name that is of no worth to you. Read about that scam here.
Wrap Up
Be careful. Just because something looks legitimate it doesn't always mean that it is.