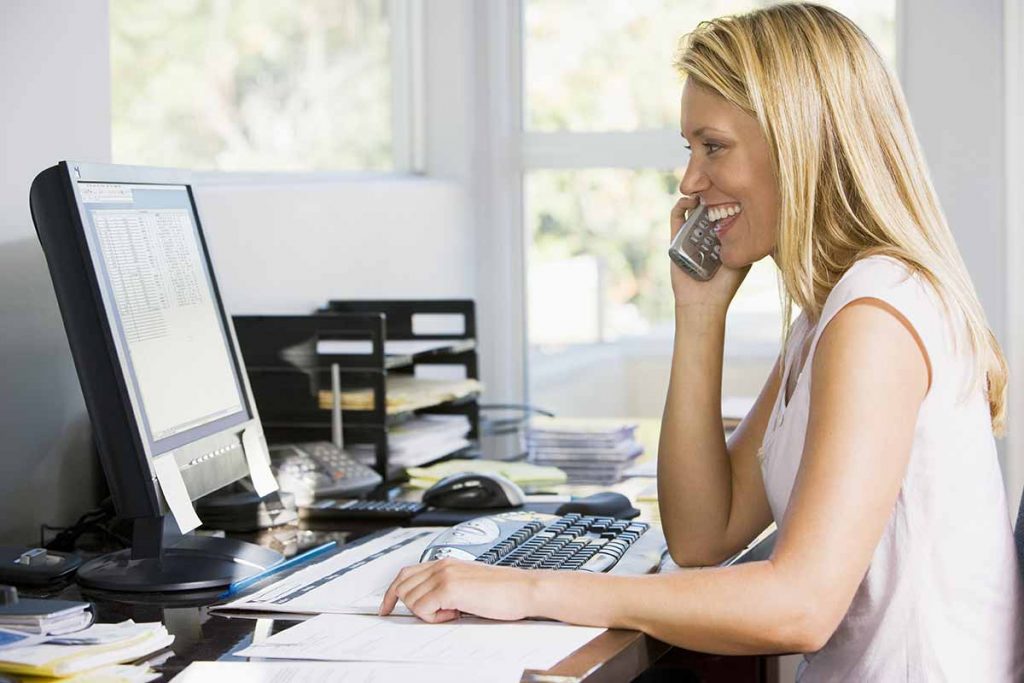 With the current increased need to work from home due to the Coronavirus (COVID-19), we saw the need to share with our clients, followers and friends some of the things that they need to consider whilst working from home.
Tax Tips
With working from home, comes a lot of different tax benefits that can be claimed. It is however important to keep records for tax time, to make sure that the claims are legitimate.
When it comes to working from home there are two ways to claim your tax deductions:
you can claim a fixed rate of 52 cents per hour
you can calculate your actual expenses
If you are claiming on the fixed rate basis, it is important that you keep records of your actual hours spent working from home, or keep a diary for 4 weeks, similar to the way that you would for a motor vehicle log book. This should show a usual pattern of work for a four week period.
You need to work out separately work out all other home work area expenses such as :
Phone and internet expenses
Computer consumables and stationery
Decline in value on computers or other equipment
The ATO has a definitive guide here that you can refer to for more detail.
It is important that before undertaking working from home that you have a full understanding of what you can claim and how you can claim it. The "how" part is equally important. For example – yes you can claim phone calls made while working from home, however these need to be work related. Yes, you can claim internet costs, but only the work related portion. The part that you are using for Netflix and Youtube can't be claimed.
We highly recommend checking out the following guides from the ATO:
*Please note that each individual's tax situation differs depending on their situation. For Taxation advice please get in contact with us.
Health Tips
When you're working from home it's easy to fall into bad habits. You've got the fridge and cupboard nearby, you don't have people that are concerned about your appearance. It's easy to let good habits slip and bad habits creep in.
Keep a routine – Try to maintain a standard routine, like you would in an office. If you normally work from 9 to 5 in the office, then try to maintain that from home. It helps you stay motivated and keeps routine working. Your body clock will thank you for it.
Eat Well – Try to eat healthy snacks and stick to normal eating patterns. It's easy to snack a lot when working from home, so try to make them healthy.
Drink lots of water – Although it's easy to binge on coffee and tea, keeping hydrated with water is extremely important for a healthy body and mind.
Exercise – make sure that you are still exercising. Your body needs to move, so get it moving. If you can start or end your day with a walk then you will feel much better, and your mind will work better throughout the day too.
Get up and stretch – Being at home it's easy to get stuck in your chair without moving. Try to move around every hour or so to help prevent RSI and to give your body a break from the chair.
Good Posture – try your best to sit up and have a straight back. Being at home no one is watching so it's easy to slump into the chair.
Productivity Tips
Making sure that you stay productive while working from home is crucial.
There are a couple of main things that you need to make sure of
Having the correct equipment
Organisational skills
Having the correct equipment to do the job that you are working on is absolutely critical.
Equipment that you may need:
Laptop or desktop computer
Keyboard and mouse – Often even when using a laptop for long periods it is better to use a keyboard and mouse combo
Webcam for online meetings – If your laptop or desktop doesn't have one built in
Headset – Very useful for getting better audio during online meetings but also good for keeping focused by blocking out external noise
Organisational Skills
Make sure that you know what you are working on each day
Make sure that you work with the same efficiency that you would in the office
Software Tips
When working from home then you are highly likely to need some different software than you normally would whilst working in the office.
Meetings
Zoom is a popular one for face to face meetings and conferences. Some businesses have completely reinvented themselves during this time, and others have realised how easy it is to keep in contact with others face to face still.
Skype – Skype, although it's not as popular as it used to be due to many similar products taking over the market, it still works.
Internal Communication Tips
Slack – This is what we use for most of our internal communication and we find it to be extremely useful for keeping in contact both individually and in groups within our business. You can also integrate other apps into slack, such as Google Drive and Zoom, so that it offers a seamless way to start a zoom meeting from within slack by just typing /zoom start meeting. The free version is limited to 10,000 messages, so beware that you will start to lose messages after this time. It's surprising how quickly this can occur.
Microsoft Teams – part of the Office 365 suite, however there is also a free version available that you can use. It can be customised greatly with loads of integrations available, and with each channel able to be set up with things like Excel, Wiki, Youtube and more.
Time Tracking
This is one that is sometimes overlooked, but is important so that an employer knows what work is being done, and as an employee you can actually prove what you've done.
Time Doctor – This is one I personally love. You can set it up to integrate with some other task management software too. It takes random screenshots so the employer knows what is being worked on, and summaries of projects that have been worked on. It also has a desktop app that floats on your screen and reminds you to stop your timer if you haven't recorded any keystrokes or mouse movements.
Tsheets – An Australian product which has burst on to the scene. It has a high number of features including GPS tracking for employees and more.
There are also many other apps that can be used for time tracking too.
Task Management Tips
Keeping track of your tasks, helps you stay organised for not only the current day but also for upcoming days. If you aren't using something to track your tasks and just relying on notes and memory then you are highly likely to either forget tasks, or not give high priority tasks the attention they deserve.
Asana – This has become an industry standard and also has a free version that can be used with up to 15 team members collaborating.
Freedcamp – I absolutely love this! It is very easy to use, It allows you to work across many projects with many users.
Atlassian Jira – Very customised, but also can be very costly. With a distributed team of coders this can work absolutely brilliantly, but generally wouldn't suit most small businesses.
Other Resources
Planning to work remotely during imposed isolation – PC Repairs Adelaide has published a blog post related to considerations that should be taken during the time.